It's Time to Move Your Meetings Forward
CivicClerk is the fastest, most intuitive way to streamline the entire agenda management process— from creating agenda items to managing live meetings and creating post-meeting follow-up tasks.
Download Now CivicClerk Product Brochure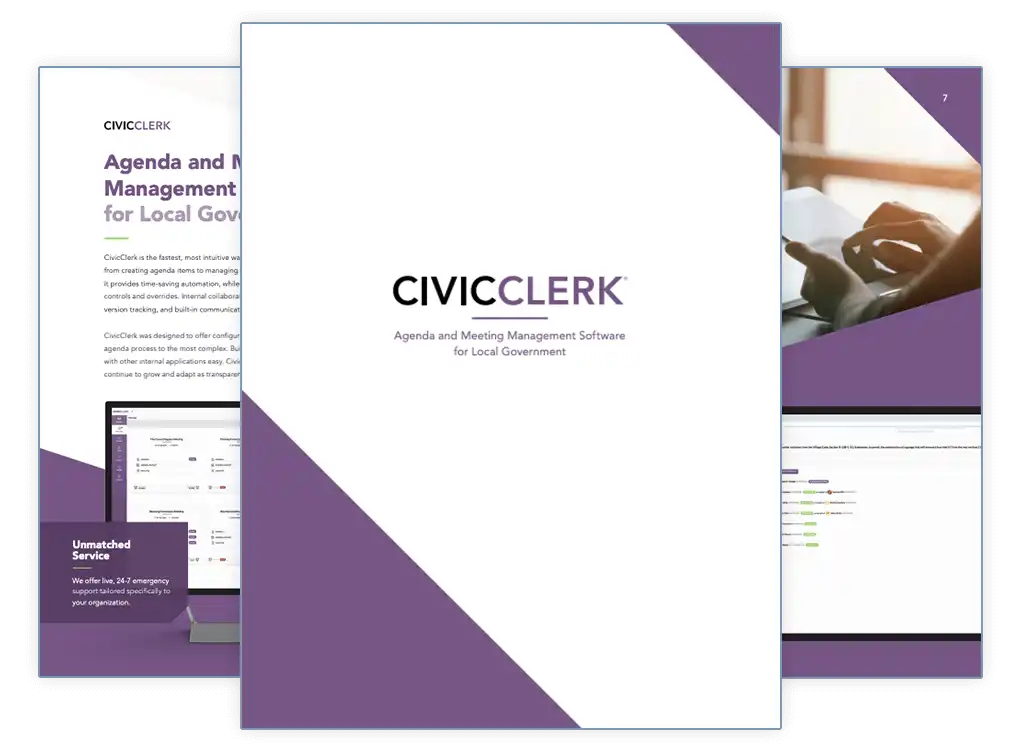 Agenda and Meeting Management Software for Local Government
CivicPlus has over 20 years of experience working with local governments that need to communicate with their constituents. With more than 200 employees and 2,500+ local government customers, give us a chance to provide a robust communication solution for your community.
Learn about CivicClerk features such as:
Agenda Automation
Live Meeting Manager
Board Portal
Integrated Modules
If you are looking for a way to ditch the stacks of paper that accumulate with every meeting and forget endless hours of copying, bookmarking, distributing and amending meeting agendas, CivicClerk is the solution for you.
Download our product brochure to learn more.