# Website Design & Communication
Make Designing an Engaging Civic Website Easy
Learn How CivicEngage® Will Help You Manage Your Civic Website and Citizen Communications Better and Faster.
Download Now CivicEngage Product Brochure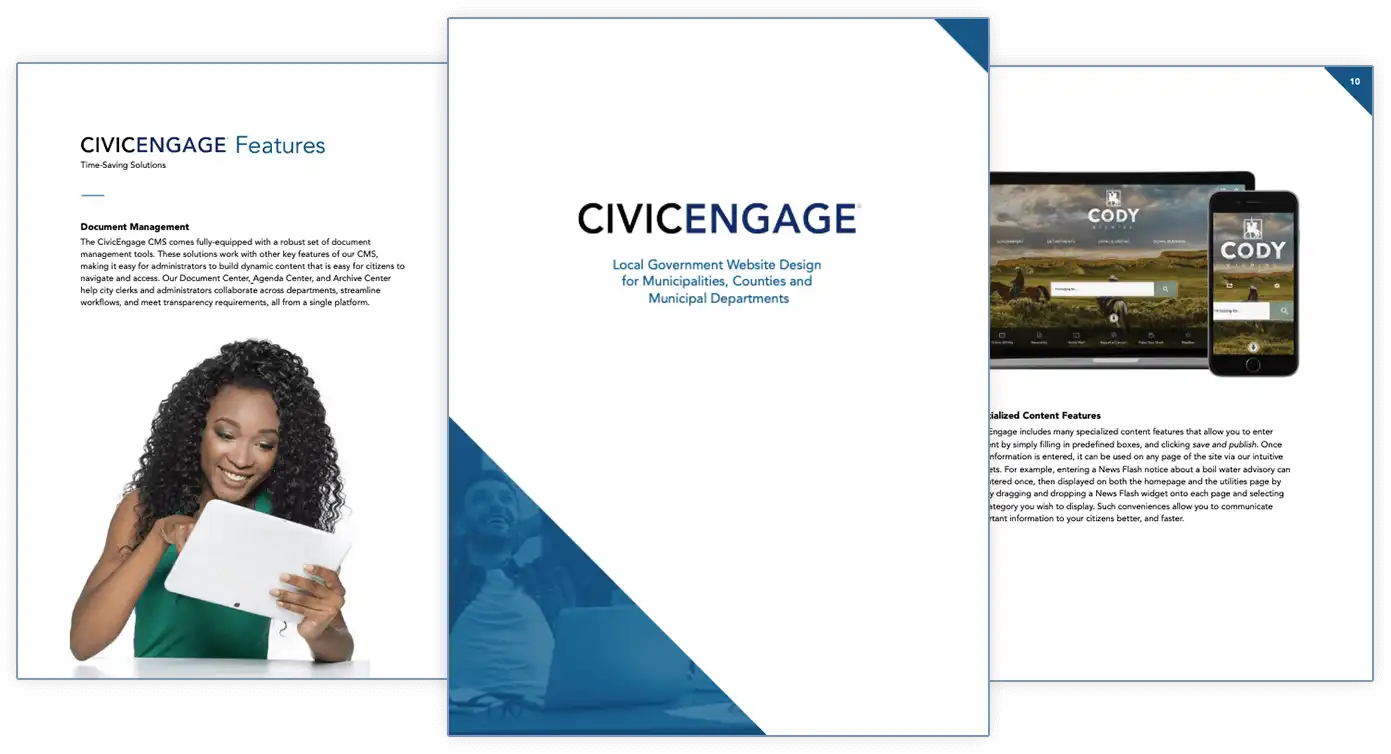 Built for local governments by the experts in local government
CivicPlus has over 20 years of experience working with local governments that need to communicate with their constituents. With more than 200 employees and 2,500+ local government customers, give us a chance to provide a robust communication solution for your community.
Learn about CivicEngage features such as:
Compliance and Accessibility
Integration with Existing Systems
Document Management
Citizen Engagement
Plus, Function Specific features just for local government
If you are looking for a way to engage your citizens and simplify citizen engagement for your staff, CivicEngage is the solution for you.
Download our product brochure to learn more.