Social Media Archiving Software Built for Compliance
The most accurate and reliable social media archiving solution to maintain compliance with public records laws and manage social media accounts in real-time.
Capture Every Record from Your Social Media Communications
Are you easily able to produce social media content if there is a public records request for it?
Do you have a way to capture and archive deleted, edited, and hidden posts and comments?
Do you have a system in place that automatically alerts you when users post personally identifiable information, inappropriate images, and other policy violations?
Are you currently using manual processes to capture social media records such as screenshots?
How are you managing trolls, negative comments, and blocked users on your social networks?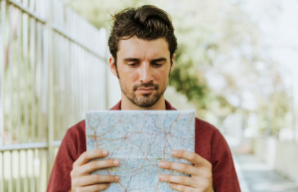 Learn how social media archiving works
CivicPlus' Social Media Archiving, website archiving, and social media monitoring products provide the most accurate and comprehensive solution to remain compliant with public record laws. Download our social media records and archiving solution overview to see how our software can make social media records retention and management easy.
Download the overview
Product Benefits
Comprehensive Archiving

Capture and preserve all the content you post and engage with, including deleted, edited, and hidden posts and comments to support compliance.

Accurate Context Preservation

Replay any of your records in their original context and ensure their authenticity with digital signatures, timestamps, and unmodified metadata.

Easy and Intuitive Interface

Find records, add notes, or export content in its required format with advanced search, annotations, intuitive filtering, and one-click export features.
Social Media is Considered Public Record in all 50 United States
Select your state to check its public records and FOIA laws and how they impact social media communications.
Use the interactive map to select your state and discover its public records and social media record retention laws.
Social media archiving is the only way to maintain complete social media records and properly respond to records requests.
About the product
The CivicPlus Social Media Archiving solution brings peace of mind to entities across the globe: from the National Archives and Records Administration and the U.S. Department of Justice (DOJ), to cities like Palmer, Alaska, and New York, New York. For over 12 years, we've also proudly provided social media archiving for the Executive Office of the President of the United States.
Get a Free Trial
Trusted by agencies of every size, including the U.S. DOJ, and the Executive Office of the President
More than a half billion social media records successfully archived for governments across the country
90% of all social media records are captured within 30 seconds of posting
12,500+

Customers Inspire Our Solutions

We build scalable solutions for entities of all sizes.
#1 Social Media Archiving Software
Social media is a public record. Capture every record from your accounts.
Our automatic software is critical because screenshots are not compliant with public records laws.
Resources to Help You Achieve Your Goals
Frequently Asked Questions
Is ArchiveSocial now CivicPlus® Social Media Archiving?
Yes, ArchiveSocial is now owned by CivicPlus, a leader in developing technology for local governments and is now named CivicPlus Social Media Archiving.
Customers can login to existing ArchiveSocial accounts here: ArchiveSocial Login
Is Social Media considered a public record?
In the U.S., government social media is considered public record in all 50 states. Government bodies, law enforcement agencies and school systems have an obligation to comply with open record laws.
Are screenshots enough to be compliant?
No, they are not. Manual processes are inefficient for both capturing and searching records and often don't suffice in court. Challenges with frequency of capture, hidden/deleted/revised content, and no meta-data to prove authenticity of records all leave agencies with significant risks for social media record retention.
Can't I just ask the social media platform for my records if I need them?
No, social media networks were built to facilitate the online connection of billions of private citizens to one another. They are not built for, nor bound to, public records laws, and have no legal obligation to retain records for you.
Start archiving social media
for records compliance today