School District Grows Social Media and Stays Ahead of Risk with CivicPlus® Social Media Archiving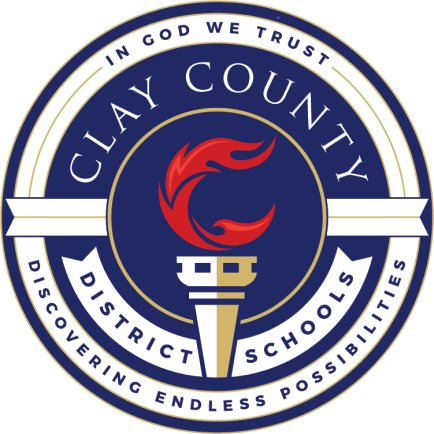 Challenge:
The District needed a way to manage its growing social media presence and easily track and review past messages to ensure message consistency
Solution:
CivicPlus® Social Media Archiving
Result:
The District feels confident that it can ensure social media archiving compliance while continuing to grow
Growing a Social Media Presence the Safe Way
When Clay County School districts started their social media journey, staff and parents were nervous about opening up online. After seeing other Florida district schools succeed in getting their communities involved on social media, the Clay County team saw that the positives far outweighed the negatives. They also knew that growing their social media presence would offer an outlet for their schools to share what they were doing continuously. Sabrina Thomas, Supervisor of Technology Services for the district, and her team got the community on board by showing the safety nets, policies, rules, and guidelines needed to protect the county's students and staff.
"Being able to tell our own story through social platforms was really powerful," said Thomas.
The Situation
A few years (and over 40 accounts) later, the team decided they would like to increase their social media engagement by expanding on the official district and school accounts to allow teachers, departments, and programs to have a presence on social media, too. In order to give teachers more freedom to post and keep students safe, the team knew that they needed to expand their safety protocols. This also meant that keeping track of historical records by manually storing screenshots of posts was unsustainable.
"With more people involved and more content to be created, we needed something to help us manage everything better," Thomas said.
In addition, Clay County saw a need to be able to easily track and review past messages in order to ensure message consistency.
All 50 states have public records laws stemming from the Freedom of Information Act (FOIA), that subject public schools to open records laws, eDiscovery, and litigation requests. ArchiveSocial preserves social media posts – considered to be a public record – for state law compliance. By continuously archiving all posts, tweets, comments, and videos produced and received on the school district's social media accounts, school administrators have little to worry about in adhering to state law.
Our Expertise
Clay County evaluated ArchiveSocial to archive their posts and interactions on social media to help manage their presence, mitigate any legal risks, and prepare for records requests and audits. Ease of use during setup and day-to-day management was a selling point for Thomas. "The process to connect accounts with just a click is huge," she remarked.
The consistent support and responsiveness offered were also important to Thomas. "It's great knowing that there's a team of people we know we can reach out to," she said. "People have so much on their plates already so receiving reminders of who got disconnected, how many accounts we have, and support to get them connected has been so helpful."
The benefits extend beyond the safety net, allowing the team to be more proactive in their social media monitoring. Additional features won them over, such as Risk Management & Analytics (RMA). Thomas now gets an email when inappropriate images are suspected or PII is shared. "If we catch those kinds of things and need something to happen, then we can take it to our district police department."
Results
For Clay County, social media has allowed them to be more transparent, get their message out faster, connect virtually, and share information with their stakeholders and community when needed. Social media reduced the number of phone calls received, improved their response rate to parents, and guaranteed their community receives updates that may not be covered by other media outlets.
With CivicPlus' Social Media Archiving solution, they can ensure compliance while continuing to grow. CivicPlus also helps Thomas's team save time by having a well-organized catalog of historical posts in one central location. Thomas noted, "People have asked questions internally like 'what did we say about this?' 'how did we respond to this?.' With schools going on lockdown in the pandemic, we got to look at how we handled situations the previous time and also see the responses. Trying to use Facebook itself is not easy to find things."
Thomas discussed the importance of archiving, stating, "No one wants to get caught in a situation where you've built this great brand and are doing all these great things, and something happens that tanks all your work." She encouraged other districts to avoid any bad press and not risk getting audited and having someone say they're not doing what they should.
"[CivicPlus Social Media Archiving] has been a great way to ensure we're in compliance so we can continue to build and grow all of the things we're trying to do," said Thomas.
To other schools or districts that don't have an archiving solution, Thomas offered her advice: "Get one!"
Conclusion
Archive for Security. Even if the need to properly capture and store your social media records in context hasn't been a priority to your district, the rise in records requests, eDiscovery requests, and audits mean that there's always a possibility that you will need this information. You don't want to find yourself in a situation where you're gaining momentum in your community, and a crisis occurs to eradicate your hard work… Internal procedures can only do so much, but a good archive can help you manage and monitor your social media presence externally as well.
Establish a Clear Policy. Social media can be a great unknown. With student safety as the number one priority, it's critical for districts to train their staff on what to post, what not to post (like anything that gives away location), and how they can share their stories in a safe way.
Build Your Brand. Social media allows districts to tell their own story and raise general awareness of what's going on. Having an established presence on social media can help you quickly share important updates to your community at large in times of emergencies.
Ready to Connect?
Request a Demo of Our Software