Public Records Laws and Social Media Retention in

California
Social Media Record Retention Legal News in California
Read about California cases and precedents involving social media and public record retention.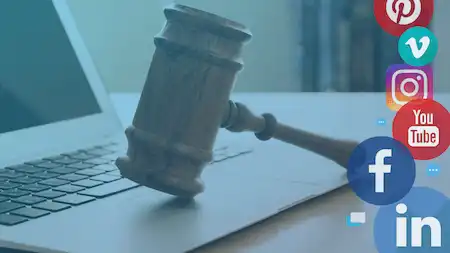 City attorney states that public officials' social media accounts are considered a public forum and a source of public records.
An El Cajon, CA, city councilman received a lawsuit for restricting citizens' first amendment rights by blocking them from his Facebook page. The city attorney ruled in favor of the citizens, stating that even council members' personal social media pages can be considered public records.
San Mateo, CA, sued for not maintaining a record of social media in accordance with the California Public Records Act
A resident issued a records request for the police department's direct messages on Twitter. The City could not fulfill the request because the department's Twitter account had been hacked, and all direct messages were deleted. The City settled to avoid litigation and agreed to start archiving direct messages from Twitter (now X).
SOCIAL MEDIA ARCHIVING SOLUTION OVERVIEW
How Social Media Archiving Works
Download the Solution Overview to see how social media archiving helps you achieve public records compliance. Automatically retain every post, photo, comment and more from your social pages for record retention.