Archiving Law Enforcement Social Media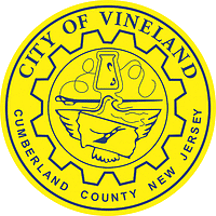 Challenge:
Manually saving social media content was time-consuming and ineficient
Solution:
CivicPlus® Social Media Archiving
Result:
The ability to quickly find archived content keeps the Vineland Police Department compliant and promotes e-discovery and transparency
Archiving Law Enforcement Social Media: To Protect and Preserve
When a controversial incident caused a surge of traffic on the Vineland Police Department's social media pages in the spring of 2015, a spike in public information requests for the social media records followed predictably close behind. Fortunately, the officer responsible for producing the records had already replaced his time-consuming, manual retention process with automated archiving.
Vineland, N.J., may be a young jurisdiction — formally incorporated in 1952 — but it's growing fast, boasting the largest municipal area in the state at 69 square miles. With fertile land once deeply planted in grapes (hence the name), Vineland — equidistant from Philadelphia and Atlantic City — runs the gamut from farmland in the east to industry in the north.
Sgt. Christopher Fulcher — responsible for community outreach in this diverse region — serves in the communications section of the Vineland Police Department (VPD) Services Division and began his career there 19 years ago as a civilian dispatcher. The 180-staff unit is kept busy responding to the large growth in demand for general policing services and VPD-hosted community events such as "coffee with a cop," the citizen police academy, a "Drive Sober" educational initiative, and community block meetings. That outreach has been bolstered in the last few years with a broad venture into social media: Facebook, Twitter (now X), Instagram, Flickr and YouTube. Fulcher praises the value of leveraging social media and maintaining an online presence to connect with residents and share important information. The communication works both ways, too — Fulcher says residents frequently offer valuable tips that help in pursuing criminal cases.
"The ability to reach such a large portion of our population quickly and efficiently is a great benefit," he says. "We also have a tip line integrated into a lot of social media, and a lot of worthwhile information has come through that has helped us."
Despite these benefits, Fulcher — who is also tasked with managing Freedom of Information Act (FOIA) requests — was challenged with managing the large amount of information coming in through the various social media outlets. "The main challenge we faced with social media was managing the information, retaining it, and reproducing it when needed."
Time Imperative: Freedom of Information Act Requests
As with many cities, law enforcement receives the majority of Vineland's FOIA requests or Open Public Records Act (OPRA) requests, as they're known in New Jersey. The number of requests rise and fall by season and event, rolling in from individuals, attorneys, public defenders, the media, watchdog organizations and more. Manually retaining social media — post by post, tweet by tweet — to be prepared for these requests is tedious and inefficient.
In the spring of 2015, VPD experienced a spike in such requests, and Fulcher — responsible for responding to such requests within seven days — found himself digitally drowning. Facebook posts alone had to be identified, opened, expanded into full threads, pasted into a Word document, and then converted into a PDF. This method, used by many jurisdictions, isn't just time-consuming — it's prone to error.
"I can sum it up in one word: nightmare," says Fulcher. "I have a lot of other responsibilities and this nearly 15-step process was getting out of hand. I really needed to find something that would assist in managing it while protecting us by having information backed up and reproducible."
Fulcher started researching social media records retention services and came across CivicPlus Social Media Archiving (formerly ArchiveSocial), a solution that automatically and continuously captures the social media postings between an organization and the public. These records are captured in an authentic format complete with metadata and can be compiled into a PDF report. The solution can even reach back in time, securing social media information from an organization's first posts. Data retention is effortless and reproduction is swift, making compliance with state and federal retention laws simple and rock solid.
Fulcher says, "The two-pronged approach — retention and reproduction on demand — is important, because while retaining all of this information is great, if I can't easily get it out to people when they're asking for it, it doesn't do me much good. I can email or post it usually the same day I receive the request — often in minutes — literally saving hours for every request."
That swift response time keeps VPD compliant and promotes e-discovery and transparency. "I can't even begin to explain how much simpler and easier it's made things," Fulcher says. "It's not even something I have to think about now."
ENDNOTES
1. http://www.berkeleyside.com/wp-content/uploads/2014/02/2013SurveyResults.pdf
2. http://www.lexisnexis.com/risk/insights/law-enforcement-social-media.aspx
3. http://www.wndu.com/home/headlines/Crime-Stoppers-finding-social-media-effective-in-identifying-suspects-317608251.html
Ready to Connect?
Stay up to date with the latest tips and news for local governments.