Social Media Archiving Benefits
Town:
Framingham, Massachusetts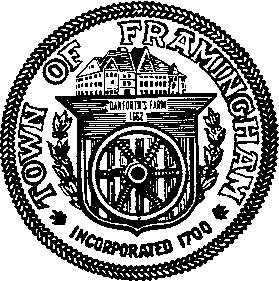 Challenge:
Archiving all of the community's social media content, particularly on its public safety profiles.
Solution:
CivicPlus Social Media Archiving
Result:
The Public Safety teams now have rapid access to archived social media posts
Social Media Archiving Makes a Big Impact with Little Effort
When the town of Framingham, Mass., launched Facebook and Twitter (now X) accounts in 2014, local leaders had no idea something so simple would lead to the arrest of an armed suspect. When Framingham secured its social media with automated archiving, local leaders gained the tools to support that arrest in court and, in a separate case, helped protect a government employee from online harassment.
Now the town has several Facebook, X, Instagram, Google+, and LinkedIn accounts across multiple departments, including the Police Department and the Department of Public Works. Nichol Figueiredo, Framingham's public information officer, says the town uses social media to promote local events, warn residents about inclement weather, and alert drivers to dangerous road conditions. It also provides a forum for local government employees to answer constituents' questions.
"People don't have time to go to multiple public meetings," Figueiredo says. "And they like to get information through social media rather than searching for it online. We utilize a 'by any means necessary' philosophy when trying to connect with and engaging our citizens."
The Challenge of Public Records Compliance
While leveraging social media to connect with residents may sound like a no-brainer, it can present some challenges. One of the biggest is preserving social media activity in line with public records law. The Secretary of the Commonwealth's Electronic Records Guidelines explicitly identifies social media as a form of electronic records or communication — just like government email — so archiving this activity is critical. Unlike email, however, social media records can be dynamic and difficult for agencies to manage.
To meet this record-keeping challenge, Framingham implemented the CivicPlus Social Media Archiving solution (formerly ArchiveSocial) — a fully automated social media archiving solution. The CivicPlus Social Media Archiving solution allows Framingham to maintain records of all social media activity across all platforms and departments, regardless of whether a post was deleted on the original network By archiving its social media data, the town can easily fulfill public records requests.
"We can't rely on private companies such as Facebook or Twitter to provide us with the information we need in a timely enough manner," says Figueiredo. "We have 10 days to respond to public records requests, and unfortunately, the amount of time it would take Facebook or Twitter to pull the information we would need is just too risky."
Storing Court-Ready Records
Some jurisdictions have relied on screenshots to capture social media records. However, this process is inefficient and not admissible in court because there is no proof of the data's integrity. Social media records captured using the CivicPlus solution include metadata, which can be used to authenticate the data in court.
"I think having a program that captures all of that information is huge, especially using social media where people can delete their comments," says Figueiredo.
The CivicPlus Social Media Archiving tool captures all data, including content that predates the implementation of the archive. While Framingham launched most of its social media sites once the software was put in place, a few social media pages — such as those managed by the police and public works departments — were already in use. CivicPlus Social Media Archiving was able to capture the data from those sites dating back to their inception.
Realizing the Power of Social Media
Framingham's archived social media records have been important on more than one occasion, including the online harassment of a government employee.
"We were able to pull information about one [online] poster who was targeting an employee," says Figueiredo. If the poster had deleted the comments without [CivicPlus Social Media Archiving] in place, the town would not have been able to provide authentic evidence of
the harassment.
In another situation, social media led the police to the location of a suspect in less than 24 hours.
"We had a suspect that was wanted for armed robbery — we posted his image on our Facebook page and shared it across all of our pages," says Figueiredo. "A resident recognized the individual and identified the vicinity where the individual was located, a call went out, and an officer apprehended him."
Since the activity that ultimately led to the suspect's arrest was initiated via social media, the town can deliver the archived data should it be needed for litigation.
Archiving is Critical
Governments can engage residents in a much more efficient way than ever before by leveraging the two-way conversation social media allows, but this comes with potential challenges government agencies need to address. Chief among these is the need to comply with public information requests — an activity that can quickly become overwhelming if done manually.
"Because it's an electronic record, you need to archive it," says Figueiredo. "Having this information at your fingertips with just a few keystrokes and saving time is critical. Not having to worry about this is refreshing."
Social Media Archiving Benefits
According to Figueiredo, the top three benefits of the CivicPlus Social Media Archiving tool include:
1. Automatic archiving capabilities. Automated archiving relieves staff from time-consuming records management duties so they can focus on other priority projects.
2. Records retention. Metadata-stamped records dating back to the inception of the social media account are available when you need them. The CivicPlus Social Media Archiving software keeps all of the records — not just those currently live on the site.
3. Comprehensive platform reach. One account can collect and maintain records for all of your jurisdiction's social media accounts. According to Figueiredo, "It's one less account, one less thing that we have to manage — it basically manages itself, and it's there when we need it. That's huge."
Ready to Connect?
Stay up to date with the latest tips and news for local governments.