# Citizen Relationship Management
Create Positive and Lasting Civic Experiences
Our SeeClickFix 311 CRM is a full-service citizen relationship and request management solution designed to remove communication barriers between citizens and their government.
Download Now 311 CRM Product Brochure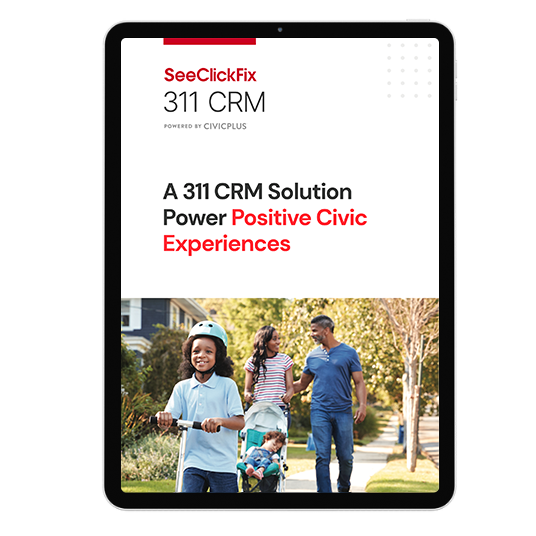 SeeClickFix 311 RM Software for  Government
CivicPlus has over 20 years of experience helping local governments to build better communities and provide positive civic experiences for citizens and staff. With more than 900 employees and 12,000+ customers, give us a chance to provide a robust communication solution for your community.
With our SeeClickFix 311 CRM, you get:
Resident communication features to consolidate and manage messages all from one inbox
Staff collaboration features that promote internal organization and empowerment
Mapping and data analytics that help optimize your citizen interactions
If you are looking for a way to leverage the communication channels residents already rely on, create a personalized and more service-oriented culture in your organization, and provide positive civic experiences, contact us to learn more about our time-saving software.
Download our product brochure to learn more.