When Every Second Counts, Be Ready
The CivicPlus® Mass Notifications solution can make your emergency and routine communications to your residents easier and make your community safer.
Download Now CivicReady Product Brochure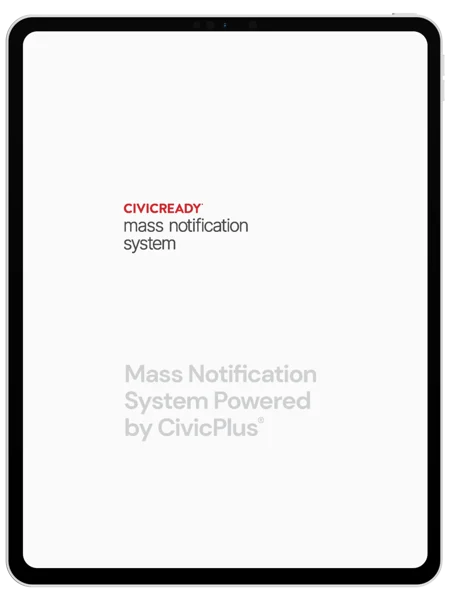 CivicPlus has over 20 years of experience working with local governments that need to communicate with their constituents. With more than 200 employees and 2,500+ local government customers, give us a chance to provide a robust communication solution for your community.
Learn about features such as:
Integration with IPAWS
Geo-targeted notifications via ESRI mapping
Unlimited quick launch notification templates
Two-way communications
If you are looking for a way to communicate emergency alerts quickly and effectively, or to send day-to-day messages to resident groups, our Mass Notifications solution is right for you.
Download our product brochure to learn more.