Laurel, Montana, Enhances Meeting Preparation and Productivity with CivicPlus®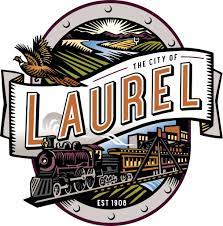 Challenge:
Meeting preparation and content distribution was inefficient
Solution:
Implement a Municipal Website and Agenda and Meeting Management software from CivicPlus
Result:
Increased functionality, engagement, and ease-of-use for staff and residents
Laurel, Montana, needed a better way to conduct its meetings. In addition, its leaders wanted to find a way to engage with their residents while saving staff time. Before partnering with CivicPlus (formerly Municode), Laurel's staff found themselves scrambling at the last minute to put together agendas, packets, and supplemental meeting materials. They also wanted to publish their meeting minutes online for residents to see. Unfortunately, the City's website made this process cumbersome.
CivicPlus acquired Municode in 2021. Today, Municode's content management system (CMS) and Agenda and Meeting Management software are part of the CivicPlus Civic Experience Platform.
To combat these problems, Laurel implemented a CivicPlus Drupal-based, open-source municipal website. The new Laurel website serves as an online hub for residents to find relevant information. The website also utilizes a theme designed around Laurel's natural beauty by featuring a top menu with a swooping bottom border to mimic hills in the distance.
Upon arrival, residents are greeted with gorgeous landscapes of the community on the home page. The CivicPlus Agenda and Meeting Management software eliminated staff stress. Agendas and packets for the more sizable meetings are created quickly and can even be made on the day of the meeting. With both a CivicPlus website and Agenda and Meeting Management software, Laurel publishes its minutes online instantly after staff concludes meetings.
Ready to Connect?
Stay up to date with the latest tips and news for local governments.