Lindsay, California, Implements Integrated Legislative Management Solution with CivicPlus®
City:
Lindsay, California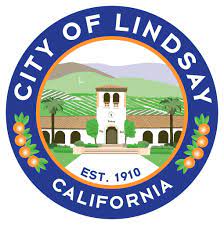 Challenge:
The current City website was outdated
Solution:
Implement an integrated Municipal Website, Agenda and Meeting Management, and Municode Codification solution
Result:
One-stop and frictionless staff and resident functionality
Lindsay, California, needed a new government website to meet residents' modern expectations. The City also wanted a website that could integrate its code of ordinances and Agenda and Meeting Management system. Before partnering with CivicPlus (formerly Municode), residents found Lindsay's old website difficult to navigate as it took too much scrolling and clicking to find what they needed. The visual design was also outdated and needed to be more representative of everything that makes the City unique. For staff, the website content was challenging to create and maintain. As a result, some information on the website has become outdated and inaccurate.
CivicPlus acquired Municode in 2021. Today, Municode's solutions are part of the CivicPlus Civic Experience Platform.
Though the City's code was online, it was only available as downloadable PDFs. The code was difficult to manage, and staff needed a better solution that would take less time.
To address these issues, Lindsay turned to Municode (now CivicPlus), its partner for Codification services, for over ten years. The City integrated Website Design, Agenda and Meeting Management, and Self-Publishing software, all from CivicPlus. Now, residents have a visually stunning and easy-to-navigate website.
Adding Agenda and Meeting Management functionality with Self-Publishing increased transparency as minutes, agendas, and the City's code of ordinances are readily available in an intuitive interface. For staff, updating the website requires little to no technical training. With a Microsoft Word-based content management system (CMS), creating and maintaining pages is easy for the staff of all technical levels. This ease of use is also extended to the City's code of ordinances, as Self-Publishing Software allows for simple drafting, editing, and passing of code, on one platform.
Ready to Connect?
Stay up to date with the latest tips and news for local governments.