CivicPlus® Extends Relationship with Royal Palm Beach, FL with a Redesigned Municipal Website
City:
Royal Palm Beach, FL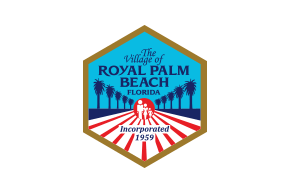 Challenge:
Update the look, content, and functionality of the Village website
Solution:
CivicPlus' Drupal open-source Municipal Website solution
Result:
A refreshed digital presence with modern resident self-service functionality
The relationship between Royal Palm Beach, Florida, and CivicPlus (formerly Municode) dates back to 1982. When it came time for the village to redesign its website, the choice was easy. The Village chose to rely on its trusted partner for a fresh, modern look.
The partnership between CivicPlus and the Village of Royal Palm Beach, FL dates back to 1982. When the Village needed a redesigned website, it turned to its trusted partner
The website was updated to enhance the user experience. The design is fully responsive, adjusting to the screen size of any device. A modern layout and intuitive design ensure the Royal Palm Beach community can easily access online municipal code, forms and applications, event calendars, and important community information.
Its new website meets the standards of the Americans with Disabilities Act, providing better information and customer service to the community. By utilizing stunning photos, a prominent search box, and key links to popular services such as calendars, meeting agendas, and job openings, the homepage welcomes users to the city.
Royal Palm Beach believes in providing open and accurate information for its community. On the site, residents can find the city's budget, bids and RFPs, city ordinances, and an archive of meeting videos.
Take a self-guided demo of our powerful Municipal Website solution.
Ready to Connect?
Stay up to date with the latest tips and news for local governments.