Digital Transparency Solutions for Addison, TX from CivicPlus®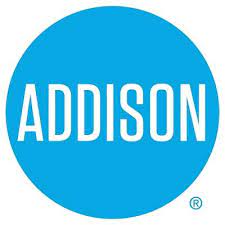 Challenge:
The need for greater digital transparency and accessibility
Solution:
Implement an integrated municipal website and Municode Codification
Result:
Increased functionality, engagement, and features dedicated to transparency
Addison, Texas, wanted to do something more for its residents by seeking solutions to increase transparency. Before partnering with CivicPlus­ (formerly Municode), Addison was looking for a modern website with multiple specialty sub-sites, and an online code and document platform. These solutions had to be simple and efficient for staff to effectively achieve their goal. Since the City had utilized Municode Codification—now part of the CivicPlus Civic Experience Platform—for over 40 years, its leaders turned to their trusted partner to support additional digital transformation efforts.
These solutions now work together, creating one unified local government solution that reaches a new level of transparency.
Today, Addison partners with CivicPlus for its Municipal Website, Municode Codification Online Code Hosting, and MuniDocs. The new website features a modern layout and intuitive design to ensure that the community can easily find relevant information such as the City's code of ordinances, meeting minutes and agendas, archived document forms and applications, event calendars, and important community information.
Both MuniDocs and Online Code Hosting seamlessly integrate with the City's website ensuring changes made by staff within each get immediately published to the website. The two also boast a unified search, allowing for simple navigation.
Take a self-guided demo of our scalable website solutions to see what convenience and transparency a modern tech stack could bring to your community.
Ready to Connect?
Stay up to date with the latest tips and news for local governments.