CivicPlus® Partners with Arvada, CO to Build an Integrated Software Stack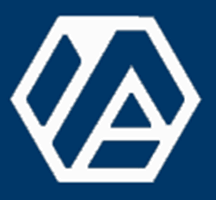 Challenge:
Online access to code of ordinances for residents and staff
Solution:
Partner with CivicPlus for Municode Codification services
Result:
Anytime, anywhere access to the City's code
Arvada, Colorado, needed to increase transparency for residents by providing the City with an intuitive platform for its code of ordinances and other government documents and publications. Before partnering with CivicPlus­ (formerly Municode), The staff at Arvada realized several inefficiencies in how they handled their code documents and publications. For a resident to view a section of code or a document, they would have to contact city hall, make a request, and then someone on staff would have to sift through shelves or cabinets to fulfill the request. Not only was this time for consuming for staff, but residents could also wait days until they received the information they requested. Storage was an additional concern, as the city had documents dating back all the way to 1900 in addition to new ones that may arise.
With Municode Codification, the City of Arvada, Colorado offers a convenient, digital solution for residnets to access its corde of ordinances online.
Recognizing they needed a change, Arvada decided to enlist the help of CivicPlus and implement its Municode Codification Online Code Hosting solution and MuniDocs feature. Now, the City's code of ordinances and important government documents are available online for residents and staff alike to access.
Moving documents online makes the storage of documents easier and allows for 120 years of documents to be available online. Both codes and documents can be found within the same platform, allowing for seamless navigation between them. Also, these are available 24/7 empowering residents to view them outside of city hall hours. The most powerful tool found within the interface is the unified search bar which pulls from all documents and code available, saving time switching between the two. If residents still can't find what they need and need assistance, staff can simply send a link to the interface with the code or document requested.
Learn more about Municode Codification, part of the CivicPlus Civic Experience Platform.
Ready to Connect?
Stay up to date with the latest tips and news for local governments.