​Austin, Texas, Modernizes its Code of Ordinances with CivicPlus®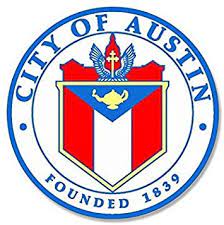 Challenge:
Digital transformation of the City's code of ordinances
Solution:
Migrate codes online using Municode Codification and Online Code Hosting
Result:
Digital code access for staff and citizens and greater digital self-service
Austin, Texas, wanted to modernize its municipal code of ordinances and ten other publications by hosting them online for staff to manage and the community to view. Before partnering with CivicPlus­® (formerly Municode), Austin was looking for a robust solution capable of handling several publications. Its leaders used to only have their publications as hard copies. When residents needed to access any of them, they would either have to call someone on staff to dig through various files, documents, and books or travel to City Hall.
Austin, Texas needed to migrate its code of ordinances and ten other publications online, so it turned to the leaders in codification services.
This outdated method left gaps in transparency between staff and the Austin community. Since the City's code of ordinances was only available in hard copy format, merely maintaining each publication started to become increasingly difficult for staff.
Realizing the inefficiencies in their processes for handling publications, Austin's leaders enlisted the help of CivicPlus to implement its Online Code Hosting solution. Austin is currently hosting eleven publications, including its:
Code of Ordinances
Land Development Code
Administrative Rules or Solid Waste Services
Multiple criteria manuals
Residents can now access these materials online, eliminating the need to call or visit City Hall to find what they need. Although each has a distinct section within the platform, all can be searched at once with a unified search bar at the top.
For example, searching "animals" will bring up any mention of the word within each publication. This powerful search bar allows for quick retrieval of precise information so even if residents have trouble finding what they need, staff can even send their residents a direct link. Changes and updates to each publication are tracked via CodeBank, giving residents access to the entire history of each publication. Austin also utilizes a custom burnt orange banner at the top, giving the platform a unique visual design.
To learn more about Municode Codification, part of the CivicPlus Civic Experience Platform, and its Online Code Hosting Solution, click herefor codification.
Ready to Connect?
Stay up to date with the latest tips and news for local governments.