Casper, Wyoming, Creates Easy Access to Code of Ordinances with Municode Codification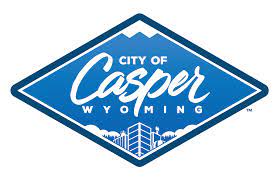 Challenge:
Resident self-service capabilities for online code access
Solution:
Partner with CivicPlus for its Municode Codification and Online Code Hosting capabilities
Result:
Convenient access to codes for residents and staff and greater satisfaction
Casper, Wyoming, wanted to find an online solution that would allow its community to access the city's resolutions and code of ordinances. This solution also had to be user-friendly for staff. Before partnering with CivicPlus­® (formerly Municode), Casper's old methods for documents and code started to feel outdated. Staff had to tend to requests from residents who wanted to view information. Finding what they were looking for was not simple either. Since code and documents were only available in physical copies, staff could not quickly retrieve the information requested resulting in some residents waiting a few days. This became time-consuming for staff and they began the process of looking for a modern, online solution.
Municode Codification is part of the CivicPlus Civic Experience Platform
Before its acquisition by CivicPlus, Municode had provided codification services for Casper since 2009, so it was an easy choice for staff to add Online Code Hosting to their existing services. While this would publish the City's code, they still needed a place to upload their resolutions.
Fortunately, the Municode Codification solution includes a tool to easily manage online documents. Combining Online Code Hosting with MuniDocs provided Casper with an integrated solution for its code and resolutions. One of the top priorities for staff was an intuitive search bar and with both solutions, users can make one search and find results within the code and resolutions. This eliminated the need for residents to request information from staff and instead empowers them to access codes and resolutions on their own terms. Even if a resident still can not find what they need, staff can quickly fill the request by utilizing the search bar and in some instances, send a direct link to the specific section of the resolution or code.
Ready to Connect?
Stay up to date with the latest tips and news for local governments.