Corvallis, Oregon, Turns to Long Time Codification Partner for Integrated Website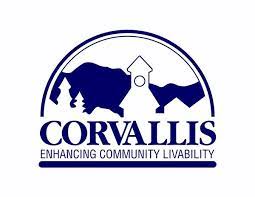 Challenge:
The City's current website was not mobile friendly
Solution:
Implement a modern CivicPlus website
Result:
Enhanced anytime, anywhere, any device access for residents and staff.
Corvallis, Oregon, has utilized Municode Codification and Online Code Hosting (now part of the CivicPlus® Civic Experience Platform) for several years. When it came time for the City to overhaul its website, its leaders turned to its partners at CivicPlus for a modern, integrated solution. The City's last substantive website redesign came in 2001, which meant it was not mobile responsive, a reality that was causing resident usability hurdles with over 55 percent of traffic coming from smartphones, tablets, and laptops. The City knew it was time for a mobile-first website redesign.
CivicPlus acquired Municode in 2021. Today, Municode solutions, including its Online Code Hosting and Municipal Website content management system (CMS) are part of the CivicPlus Civic Experience Platform.
The City implemented CivicPlus' open-source, Drupal-based CMS to ensure that the website remains device responsive, customizable, easy to use, and secure. Automatic device detection allows visitors to have an optimized experience with their preferred technology. A new homepage provides a welcoming entrance to the City of Corvallis, with a prominent search box and key links to popular services such as job openings, payments to the City, bus service routes, and the weekly meeting calendar.
Ready to Connect?
Stay up to date with the latest tips and news for local governments.