Gunnison, Utah, Chooses CivicPlus for Online Self-Publishing of its Code of Ordinances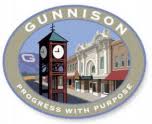 Challenge:
Publishes code was cumbersome and residents could only access books in PDF format
Solution:
Implement CivicPlus Online Code Hosting
Result:
Increased resident access and transparency
Gunnison, Utah, needed a robust online platform that could host various books for the community to view. They also needed the ability to codify in-house. Before partnering with CivicPlus­® (formerly Municode), the books staff wanted to put online were the city's Municipal Code, Construction & Design Standards, Land Use Administrative Manual, Subdivision Ordinances, and Land Use Ordinances. Traditionally, these would be uploaded as PDFs or other downloadable files. In regard to codification, the city would have to outsource for a third party to codify for them.
CivicPlus acquired Municode in 2001. Today Municode Codification and Online Code Hosting are part of the CivicPlus Civic Experience Platform.
The process of managing multiple books and publications could be time-consuming and inaccessible to the community. Drafting was also inefficient as it would require staff to either work from paper resolutions or download sections to their computers for later modification.
Recognizing the importance of hosting its publications online, Gunnison sought the help of CivicPlus and its Self-Publishing and Policies and Procedures software. The City now hosts the aforementioned publications all on one platform. With Self-Publishing, staff can codify on their own terms and immediately publish their code online once it has been voted on and approved. Policies and Procedures allow for resolutions to be directly drafted within the solution, and their edits are tracked and redlined, automatically generating policies and/or resolutions. This rapidly speeds up the time it takes for a policy to become approved and uploaded online, ensuring the community always sees each publication's most recent versions. Navigating between them is simple, with a table of contents and a search bar that retrieves information from all books at once.
Ready to Connect?
Stay up to date with the latest tips and news for local governments.