Carrizo Springs, Texas, Partners with CivicPlus® for an Integrated Website and Agenda and Meeting Management
City:
Carrizo Springs, Texas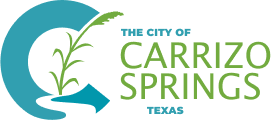 Challenge:
Time-saving web and agenda and meeting management integration
Solution:
A single partner with an integrated platform
Result:
Increased functionality, engagement, and features dedicated to transparency
Carrizo Springs, Texas, wanted a municipal website that was capable of integrating with an automated agenda and meeting management software. Before partnering with CivicPlus­® (formerly Municode), The city's old website utilized an outdated design that left the community scrambling to find what they needed. Visually, fonts were too small and lacked an exciting color scheme that would keep users engaged with the site. For staff, creating and maintaining web pages was not user-friendly, resulting in sections of the site remaining stagnate. Another facet that needed improvement for Carrizo was its meetings process, specifically when it came to documents and uploading them to their website. The City's old method for meetings document creation took too much time and gave staff unneeded stress in the moments leading up to a meeting. Getting these online was an issue as well due to the difficulties of web page creation mentioned previously.
These solutions now work together, creating one unified local government solution that enables staff to complete routine steps related to agenda and meeting management publishing quickly and efficiently.
What Carizzo Springs needed was an integrated solution for their website and meetings solution. The City decided to partner with Municode (now CivicPlus), which has provided full-service codification and supplementation services for the city since 1987. Now, Carizzo utilizes CivicPlus' Municipal Website and Agenda and Meeting Management services along with Municode Codification.
The City's website features a modern layout and utilizes an engaging color scheme, a stark contrast to the old one. Information is also much easier to find as fonts and icons are much bigger and brighter, ensuring everything is a few clicks or a short scroll away.
Staff now have an easier time when creating new web pages with a user-friendly and simple content management system. This ensures all pages and content remain up-to-date. The CivicPlus Agenda and Meeting Management solution automates the creation of agendas, packets, and minutes, saving staff time when organizing meetings. Since this solution is integrated with the website, uploading the documents online is a breeze. The community can then find all meeting documents on one platform within the website.
Outcomes
A visually stunning website that helps residents find information quickly
Easy-to-use web content management system that allows staff to keep their website current
Saves time for staff with an automated meeting document creation
Ready to Connect?
Stay up to date with the latest tips and news for local governments.