The Power of One; CivicPlus® Partnership Empowers Steilacoom, WA, to Innovate
Keys to Project: :
Integrated technology platform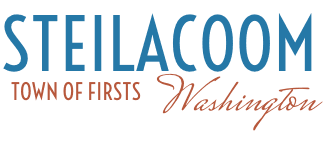 Challenge:
Establishing and maintaining modern technology solutions.
Solution:
CivicPlus Municipal Website, Web Accessibility, and Recreation Management software.
Result:
A single solution partner to support the community's ongoing digital communication needs.
When it comes to the Town of Steilacoom, "The Town of Firsts," one is not the loneliest number; it is the most revered. Steilacoom was one of the first settlements north of the Columbia River and the first incorporated town in the Washington Territory, now the state of Washington. Steilacoom became the location of the first Territorial Court, the first Protestant church, and the first school, public library, brewery, and jail in Washington Territory.
Staying true to its origins as a trailblazing community on the Western Frontier, Steilacoom continues to challenge itself to embrace innovation and find new ways to provide positive civic experiences for its residents. In 2013 Steilacoom took a significant step to modernize its digital front door by partnering with CivicPlus for a new municipal website. The most significant digital transformation impact on the community came when Kristal Gibelyou, facilities service coordinator for the Town of Steilacoom, stepped up to take on a much broader workload.
My primary role with the town of Steilacoom is Community Center Service Coordinator. I work at the Community Center and manage that building and some other attendants for our evening hours. I also coordinate the use of our facility rentals. I also have a role as the Town's Wellness Coordinator, and I have a role with the Council preparing minutes and packets for them. I also have the role of updating the website as it needs updating. I wear many hats here.
Kristal Gibelyou
Facilities Service Coordinator
Smooth Website Redesign and Management
Steilacoom's partnership with CivicPlus became even stronger when Paul Loveless, Town Administrator, Clerk, and Treasurer, was contacted to consider a website redesign.
"CivicPlus said, 'Hey, you've had this website forever and you have a free premium upgrade in your contract,'" elaborated Gibelyou. "I had stepped into the management of the website due to my affinity for technology. Between Paul, our IT professional, and I, we made decisions on what we wanted it to look like, went through the approval process, then launched the new website."
The redesign and implementation went "very smoothly," according to Gibelyou, and a number of residents even took the time to reach out and compliment the website's new look and usability. With the new website in place, despite being a one-woman web department, "very little, like five percent," of Gibelyou's time is spent on managing and updating the website.
"We have an IT person who, if we have a big lift, he's the one who takes care of that, but in terms of content authoring and management, I am the primary person. We don't have a ton of major changes so my duties tend to involve updating the website every Friday with our Friday newsletter, and then, occasionally, we have somebody who, for example, in our Public Works Department wants to make sure residents know that we are paving the roads in a particular area, so I would make a news announcement about that," said Gibelyou.
The redesign and implementation went "Very smoothly," according to Gibelyou and a number of residents even took the time to reach out and compliment the new look and usability. With the new website in place, despite being a one-woman web department, "Very little, like five percent," of Gibelyou's time is spent on managing and updating the site.
Accessibility One Bite at a Time
"As a government agency, we value accessibility," Gibelyou responded when asked what led to Steilacoom's decision to add Monsido to its technology stack. When CivicPlus reached out to Steilacoom to make its leaders aware of the product's availability, they were intrigued by the opportunity to learn more about increasing the accessibility of their website.
Maintaining ADA compliance despite ever-evolving standards and enhancing inclusivity through accessibility online is challenging.
"There have been things in the accessibility module that have been relevant that I've been able to fix on my own," said Gibelyou. "Many of those [changes] were just weeding through thousands of potential concerns for actual issues that need to be addressed. There have been some things that Monsido caught that I wasn't certain how to fix initially, but whenever I have questions, [CivicPlus support staff members] have been very prompt in responding, which is great because I've been very confused at times. Having support that is not just helping out for that one-time communication, but providing insight and good resources to turn to in the future so I can figure more stuff out on my own is everything."
Understanding how to best utilize the chosen accessibility solution is as important to meeting accessibility goals as understanding the guidelines themselves in many cases. Gibelyou highlighted some time-saving tools provided by CivicPlus' Website Accessibility solution.
"Once I found out about the fast-track tool, that was great," said Gibelyou. "Instead of going page by page and trying to fix the same issue on 257 pages."
When asked what advice she would give a peer who was looking at accessibility solutions, Gibelyou championed the CivicPlus Technical Support Team and recommends taking advantage of all the tools and resources available to website administrators.
"Taking on a website accessibility project can be overwhelming initially, but definitely schedule that introductory call sooner rather than later because the team is super helpful at explaining what different things do and the best ways to streamline your daily activities…and then, pick one bite of the cookie at a time; it's a lot to digest, but if you just take one piece at a time it's very doable to start figuring things out. I think what's been the most helpful were the broken links because we had a different kind of broken link Finder, but it wasn't finding everything that was broken."
A website is a dynamic organism, and it is crucial to keep it up to date.
Continuing to Trailblaze with Parks and Recreation Software that Serves
Steilacoom, like most other active towns, provides its residents with a variety of programs and activities through its Community Services Department. Before implementing CivicPlus' Recreation Management software, its ability to serve residents online was challenging.
"Before, we were using a product that was made for restaurants, and so it really wasn't functional for the activities that we were running," said Gibelyou. "We were doing hand ledgers of participants because we had no way of tracking [activities] with our previous software."
Gibelyou praised the collaboration with the CivicPlus team during the software implementation, emphasizing its professionalism and support. When CivicPlus' implementation team handed over the solution, the foundational elements, particularly for the community's facilities, were already in place. This solid groundwork allowed the Town to efficiently build upon and customize the platform to its specific needs over the following month. As a result, when the software was eventually launched to residents, it was perfectly tailored to the community's requirements and expectations, thanks to CivicPlus' initial setup and guidance.
Steilacoom offers lots of options for its residents, from youth to seniors. From a Preschool Explorers program to Chair Yoga to Fun with Fitness classes, the community uses its recreation programs to encourage involvement and fitness. Gibelyou said being able to utilize CivicPlus' Recreation Management solution for its recreation management needs has been "fabulous," and that she finds the software intuitive to use and continues to be impressed by the CivicPlus Help Center.
"The Help Center is super robust," said Gibelyou. "Most of the time, when I have a question, I don't even have to contact someone. I can just go into the Help Center, and everything is laid out so cleanly. I can follow the steps and get things where they need to go."
Gibelyou said that when she has needed to reach out to the CivicPlus Technical Support team, they have been "super responsive and very helpful." She added that she has been asked by others if she would recommend the CivicPlus Recreation Management software and said she does because "you can't beat good customer service."
Ready to Learn More?
Take a self-guided tour of our software solutions.