Cherokee County, GA Keeps Citizens Active and Engaged with CivicRec
Keys to Project: :
Activity Registration
County:
Cherokee County, GA
Located outside the bustling metropolitan area of Atlanta, Georgia, Cherokee County is a diverse community of approximately 230,000 residents. For citizens who call Cherokee County home, the Cherokee Recreation & Parks Agency (CRPA) is the principal provider of parks and recreation facilities and programs. With a mission of enhancing the quality of life for Cherokee County residents by providing programs that promote healthy lifestyles and an active community, the administrative team in Cherokee has set lofty goals.
It has committed to offering a variety of youth and adult programs, continual access to community resources, and year-round classes and leagues. Add to that the management of 21 parks that encompass more than 2,260 acres and include 37 baseball/softball fields, 24 multipurpose fields, 20 tennis courts, 16 playgrounds and more than 34 miles of trails, and the administrative team in Cherokee never has an off season.
In 2003, the leadership team at CRPA realized that to properly manage the logistics of such a wide scope of operations, and to keep up with the then burgeoning trend toward online self-service integrations, they needed to go digital. CRPA made the decision to partner with recreation management software provider Rec1 (now CivicRec), to transform its paper-based systems into a streamlined, digital solution. Fourteen years later, CRPA is still relying on Rec1 to continually evolve its software to meet the evolving needs of its community.
And once we began to allow citizens to register for events online, the pure convenience of it allowed more people to register for activities and take part in community recreation events, which was exactly what we wanted.
Neely Motiejunas
Recreation Division Director of the Cherokee Recreation & Parks Agency
Before Rec1 [Now CivicRec]
Before CRPA transitioned to a digital recreation management software solution, all its activities, class registrations, and participant information was stored using a paper-based system.
"We used to keep a sign-up sheet at the front desk of our office," remembers Neely Motiejunas, recreation division director of the Cherokee Recreation & Parks Agency. "We didn't have a website back then either, so the only way citizens could register for activities was in person at our recreation center. It was a challenge for a lot of people. We were limited to business hours during the week and a few hours on Saturdays. That didn't work for a lot of people, and it limited the number of citizens who were able to sign-up for events."
Seeing the public sector's growing trend toward offering citizens digital self-service solutions, and wanting to increase community engagement, CRPA chose to partner with Rec1, a company that, at the time, was itself relatively new to the recreation management software space.
"We were both new," remembers Motiejunas, but we worked together and our partnership has been so successful, that we're still working together fourteen years later."
Building on Success
When initially implemented, the team at CRPA took the pragmatic approach to roll out the modules of the Rec1 software slowly, allowing its internal team time to become more familiar with the software to ensure success both from an administrative, and a citizen engagement perspective.
"When we first implemented the Rec1 software, we didn't open online registrations to the public right away," said Motiejunas. "First, we only used it as an internal tool. Once we were comfortable, we opened it up to public use."
Motiejunas' phased approach was successful, and led to immediate improvements in her team's organizational efficiency.
"Right away Rec1 streamlined our internal processes," said Motiejunas, "And once we began to allow citizens to register for events online, the pure convenience of it allowed more people to register for activities and take part in community recreation events, which was exactly what we wanted."
Over its 14-year partnership with Rec1, CRPA has continued to adopt newly released modules of the recreation management software, continually leveraging the evolving platform, as the department's own needs have evolved and changed.
"We have grown together," said Motiejunas. "Today, we use the system to help us manage so many components of our operations. We use it to handle online registrations for instruction programs like art classes, to manage rosters, to track memberships, to schedule facility rentals, to generate permits, to communicate with registrants, and we even use the point-of-sale feature at our aquatics center."
According to Motiejunas, today, Rec1 even allows it to fully manage its complex youth day camp programs.
"There are a lot of details to manage relative to day camps," said Motiejunas, "And there used to be a lot of paperwork. Now, we can manage it all with Rec1. We can manage all our forms, it's easy for our staff to create rosters, and even track sign-ins and sign-outs. The ease of use of the system has been invaluable to us."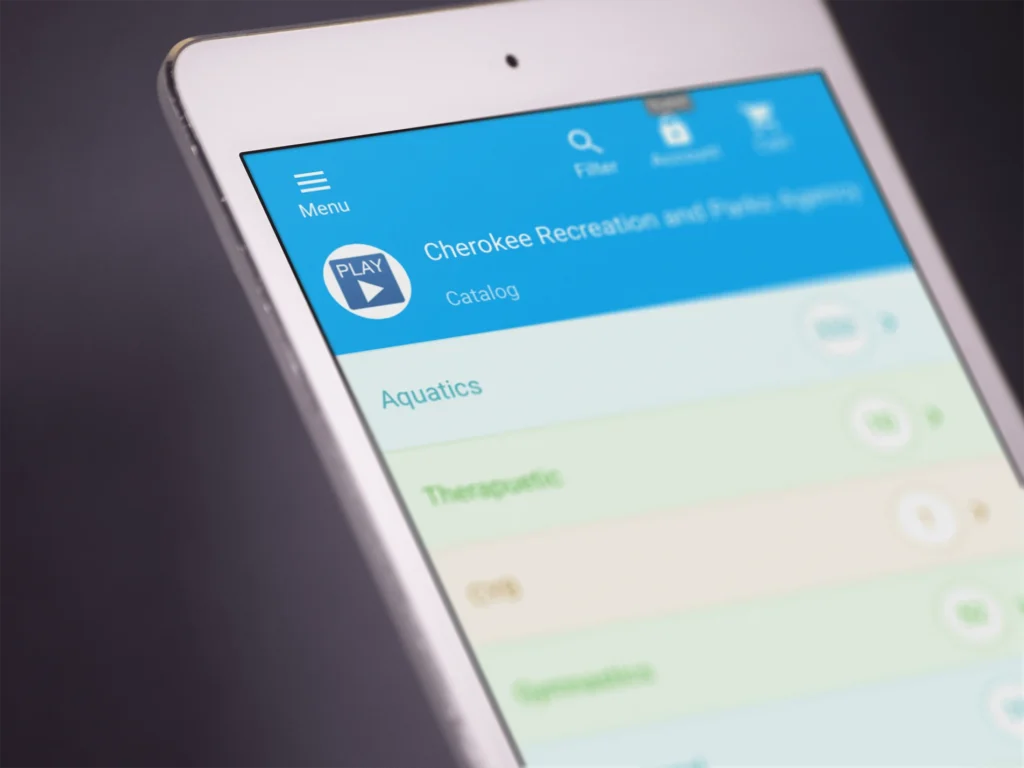 Another key component of its recreation activities managed using the Rec1 system for CRPA, is league management. According to Motiejunas,
"The league management component has been essential. A few years ago, we took over the coordination of all our community basketball programs that had previously been managed by a parent-run youth association. At the time, there were 3,000 kids in the program. Today, there are 4,000. Rec1 worked with us directly to create a league management solution that would fit our needs, and today it's a component of the Rec1 system available to all clients."

For Motiejunas, such client-partner collaboration has always been one of the unique, differentiators of Rec1.
"It's clear to us that Rec1 has always been willing to listen to the recreation professionals that they work with. It's that type of collaboration that has allowed us both to grow. Rec1 has always been willing to listen to our needs and understand the features and functionality that we need."
Looking to the Future
Motiejunas and her team of 33 full-time staff members have made a commitment to the citizens of Cherokee County to constantly evolve to ensure their programs are meeting the community's needs. Motiejunas explains that they are finalizing a ten-year master plan strategic initiative, having spent eight months gaining citizen insights from focus groups, online surveys, and town hall meetings. As CRPA works to constantly exceed its community's expectations, they expect to continue to leverage the vast capabilities of the Rec1 recreation management solution.
"As much as we use the Rec1 system, we know we are only scratching the surface of its full capabilities," said Motiejunas.
When thinking about the value that the Rec1 solution has brought to CRPA, Motiejunas points to its comprehensive system functionality, and price.
"Over the past 14 years I've used Rec1 as a coordinator, and as a supervisor. I've created facilities. I know the system backward and forward. For me, the driving force is the price structure. When compared to other system options we have explored, Rec1 remains the most robust option, the most visually appealing, and the most affordable."
Ready to Connect?
Stay up to date with the latest tips and news for local governments.