Don't Hold Another Public Meeting
Without Reading the Engagement Secrets in this eBook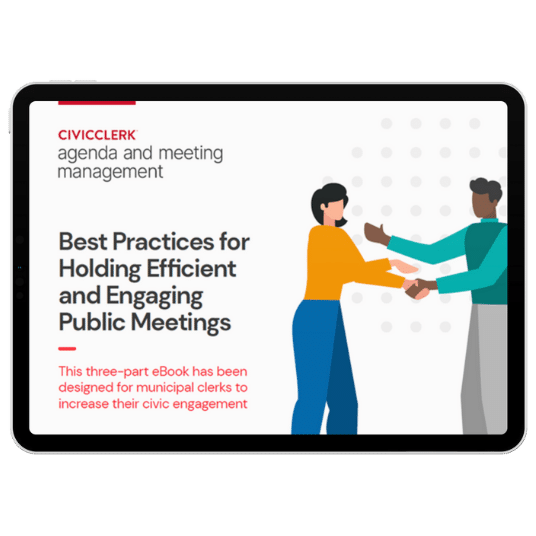 Download our eBook, "Best Practices for Holding Efficient and Engaging Public Meetings."
From low attendance to dozing attendees to the resident who won't give up the floor to let anyone else speak, hosting engaging, respectful, and impactful public meetings comes with challenges clerks have been facing for decades. That ends today.
eBook Contents:
Part I How to Increase Attendance
Part II How to Better Engage People During Meetings
Part III How to Manage Sensitive Issues or Conflicts
Fill out the form above to get your copy, and get started re-imagining your public meetings today.
This three-part eBook has been designed for clerks to create more positive civic experiences in the public forum.