The Clerk's Experience
How you can improve staff efficiency and ROI while engaging residents with technology
Download the Clerk's Experience eBook Now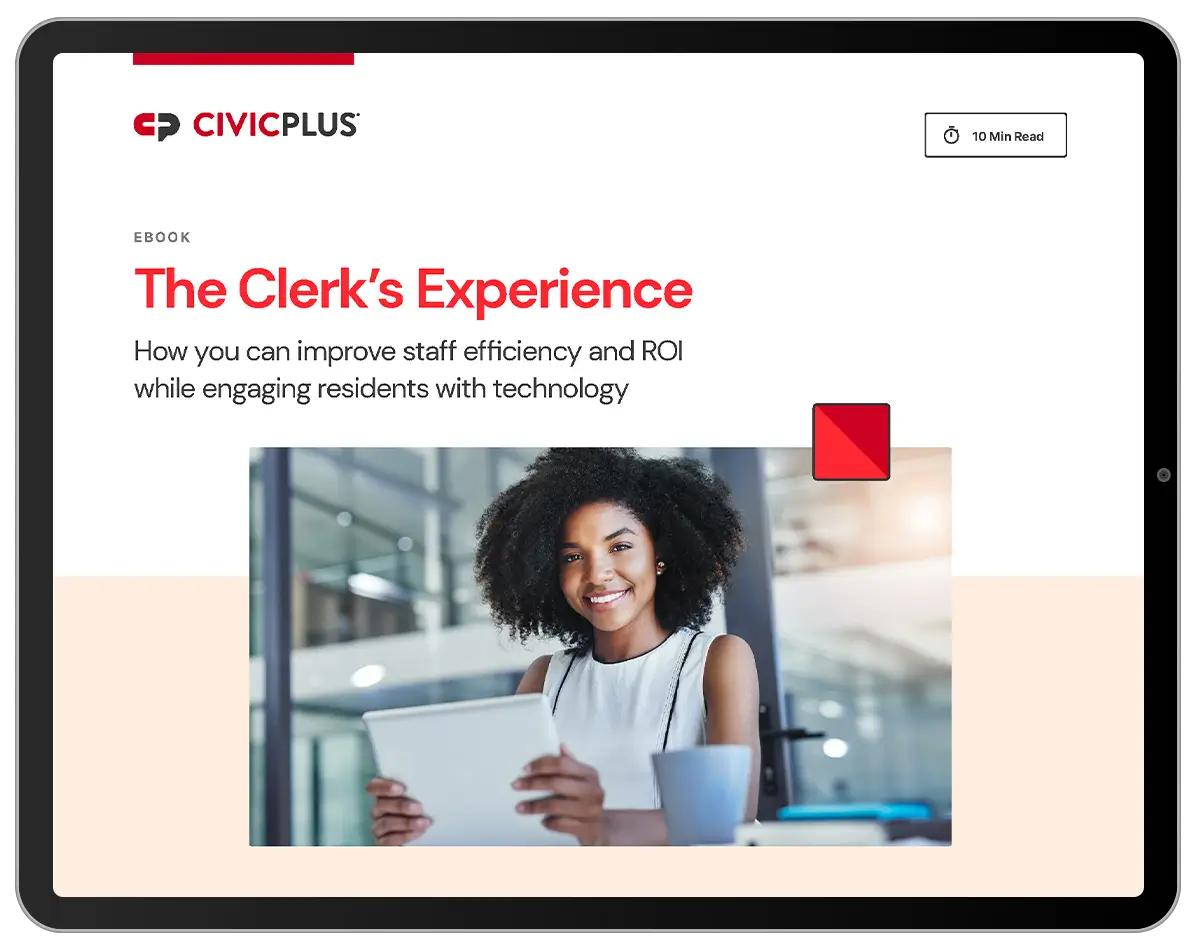 This eBook covers the benefits of leveraging current technology to improve your operations, while complying with resident transparency expectations. Adopting the latest software saves your staff time, improves efficiency, reduces costs, and fosters collaboration across various departments, while providing the latest capabilities shown to increase public access and trust. 
We cover the specific benefits of various programs and how they work together to enhance both resident and staff experiences. 
Download the eBook now and read it at your convenience to see how the latest systems can help you, your team, and your community.