Five Ways to Ensure Your Community Is Ready for Predicted Growth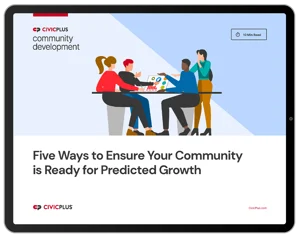 Municipalities across the country are experiencing rapid population growth. They are struggling to keep up with increased rates of permit applications and inspection requests due to inefficient workflows — a lack of mobile processes and separate manual and digital systems that do not speak to each other create slow-moving operations and backlogged duties.
This eBook provides the most important things you can do to ensure your staff members are ready to create positive civic experiences for residents and businesses looking to settle and grow in your community.