# Website Design & Communication
Public Information Officer's Ultimate Guide to a Successful Website Redesign
Download Now: Say Goodbye to Stale Communication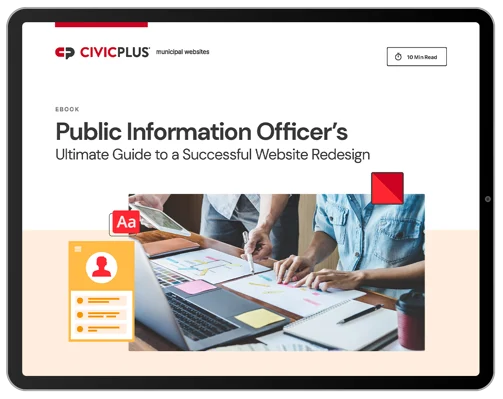 In the public sector, the news cycle never stops. Between community events, public policy updates, and unexpected alerts, you need a way to communicate quickly and via every available channel.
If your website and platform are archaic and inflexible, you and your department are missing vital opportunities to streamline your communication strategy.
Our eBook, Public Information Officer's Ultimate Guide to a Successful Website Redesign, walks you through redesigning your website for a dynamic communication platform that amplifies the reach of your messages and fosters better resident engagement.