# Website Design & Communication
At CivicPlus® We Offer More than Just Pretty Websites
CivicPlus websites have long been known for their award-winning designs. What you may not know, however, is that if you dig deeper underneath our pretty user interface, we're so much more.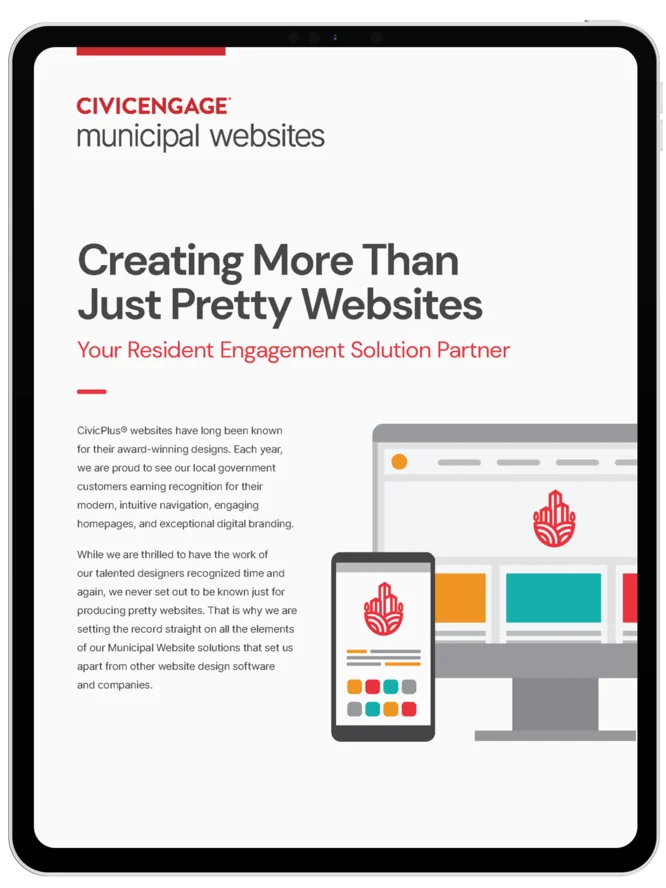 Training. Consulting. Security. Accessibility. Automation.
Download our fact sheet to learn about our resident-first functionality, experienced consulting experts, customized on-site or virtual training, top-tier support, advanced security and hosting, accessibility compliance tools and partnerships, and our dedicated customer success managers. And that's only the beginning of what makes CivicPlus more than just a pretty website provider.
You work hard to bring your residents the best. Shouldn't that include a website that is more than just pretty to look at? Learn why being part of the #CPfamily means a fully functional and compliant website backed by our integrated team of strategists, support specialists, and resident engagement experts.