Leverage Social Media with Confidence During a Local Crisis
People turn to social media during an emergency for the latest, trusted news and instructions. Make sure they are hearing from you.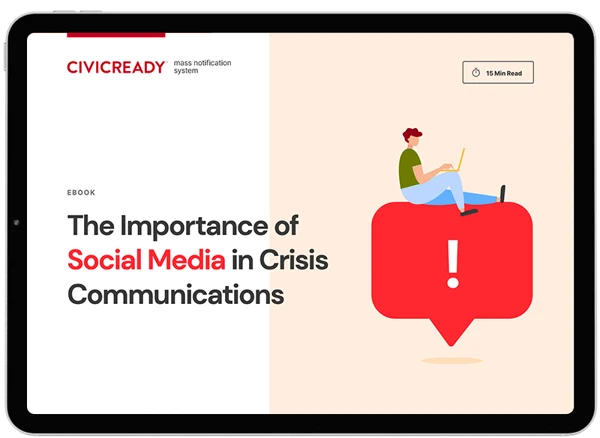 What's Inside?
To help public safety communicators effectively leverage social media as part of their crisis communication plan, we've developed The Importance of Social Media in Crisis Communications eBook. It provides actionable advice for using social media to inform residents during natural disasters, civil unrest, and other local or national crises.
Our eBook will teach you:
The social platforms most utilized by your residents
Why social media needs to be a critical component of your crisis communication plan
How mobile technology is impacting the growth of social media
How to leverage Facebook and Twitter specifically during a crisis
Download our eBook and feel confident in your social engagement strategy.