Checklist: 22 Questions To Ask When Shopping For Agenda And Meeting Management Software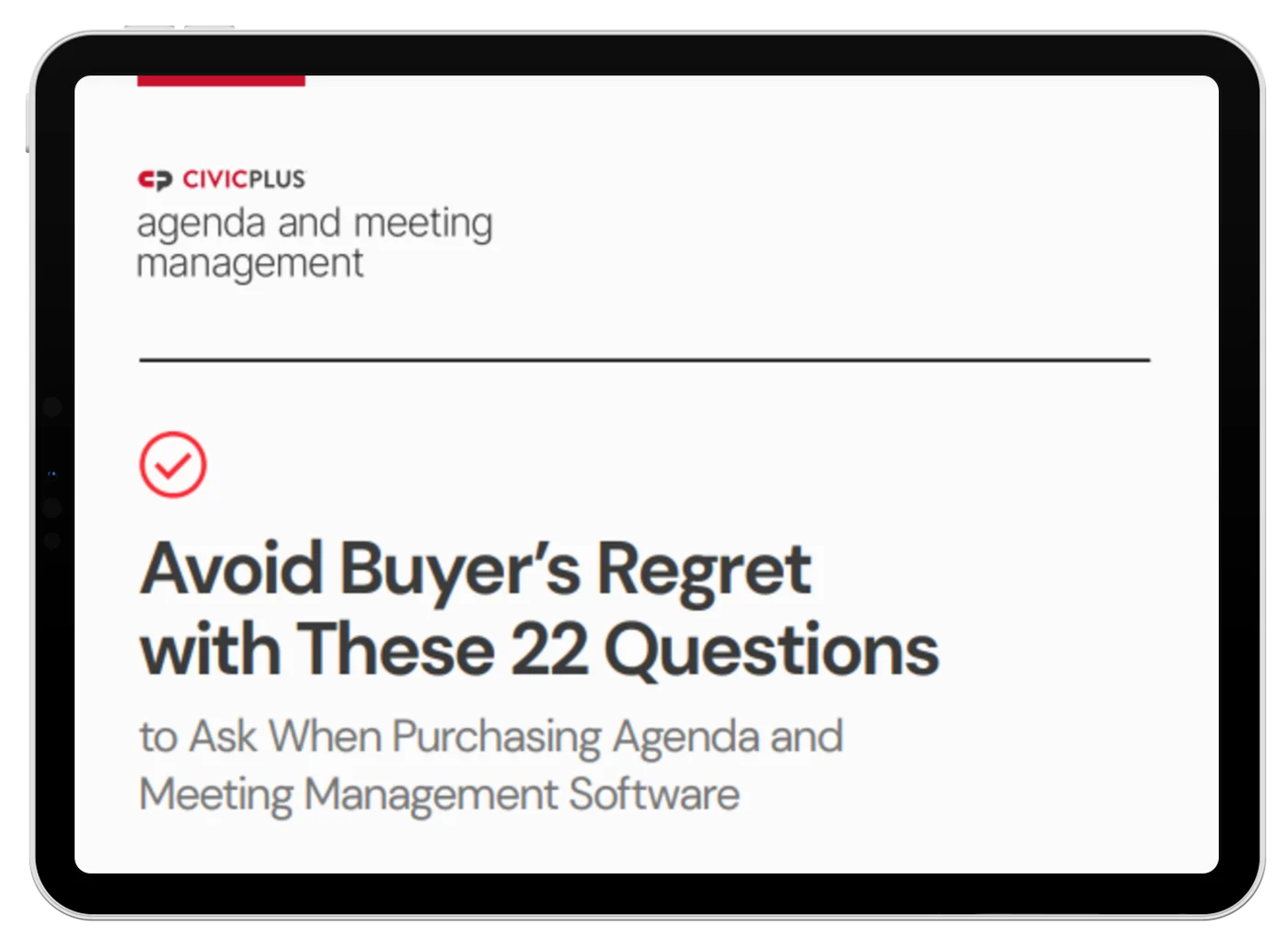 As a clerk, you want your agenda and meeting software to make your job easier and your schedule flow more smoothly. The public depends on you, and ensuring your administrative operations run without technical issues is vital. Not to mention, there's plenty to consider regarding agenda and meeting solutions.
Does the software integrate with other popular cloud-based services like Google Drive and Dropbox?  
Does the software scale well with your government's size and budget? 
You're busy enough, so we did the research for you and compiled 22 questions to ask when shopping for agenda and meeting management software to ensure you're choosing the right system. 
Download our checklist to make your search easier today.