Community Development Software from CivicPlus®
Designed by former government employees who know the permitting, licensing, and code enforcement space inside and out.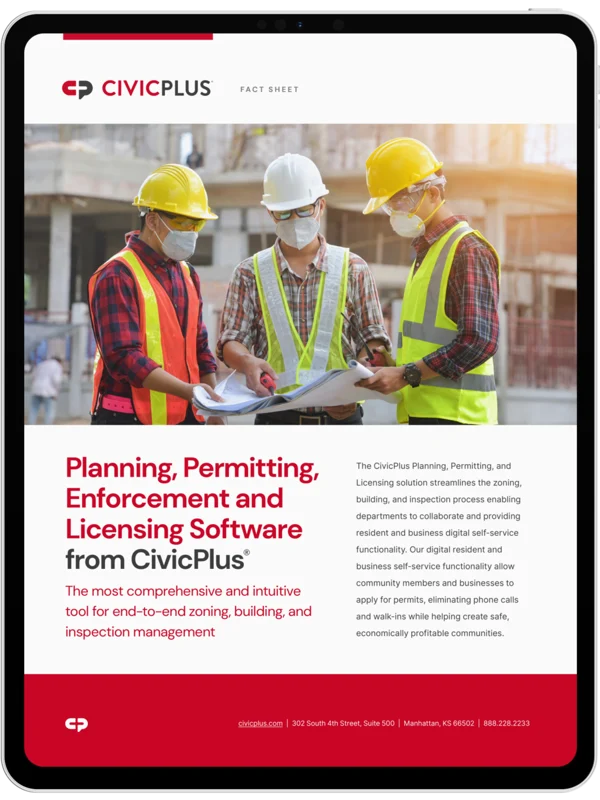 Community Development Software (formerly referred to as Permitting, Planning, Licensing, Code Enforcement, And Fire Inspection Software)
Your community is vibrant, ever-changing, and prosperous. Make it easy for residents and businesses to comply with local regulations so your community can keep growing and improving.
CivicPlus' Code Enforcement, Permitting, and Licensing solution is a comprehensive tool that empowers you to manage every aspect of your planning, permitting, code enforcement, and licensing processes.
Our comprehensive community development tools help your staff improve internal workflows and enable residents to self-service their needs so that together, you can ensure your community grows and scales responsibly.
Complete the form to learn more about our powerful software.