# Citizen Relationship Management
Introducing Conversations, a Multi-Channel Communication Tool from SeeClickFix
Download the Product Fact Sheet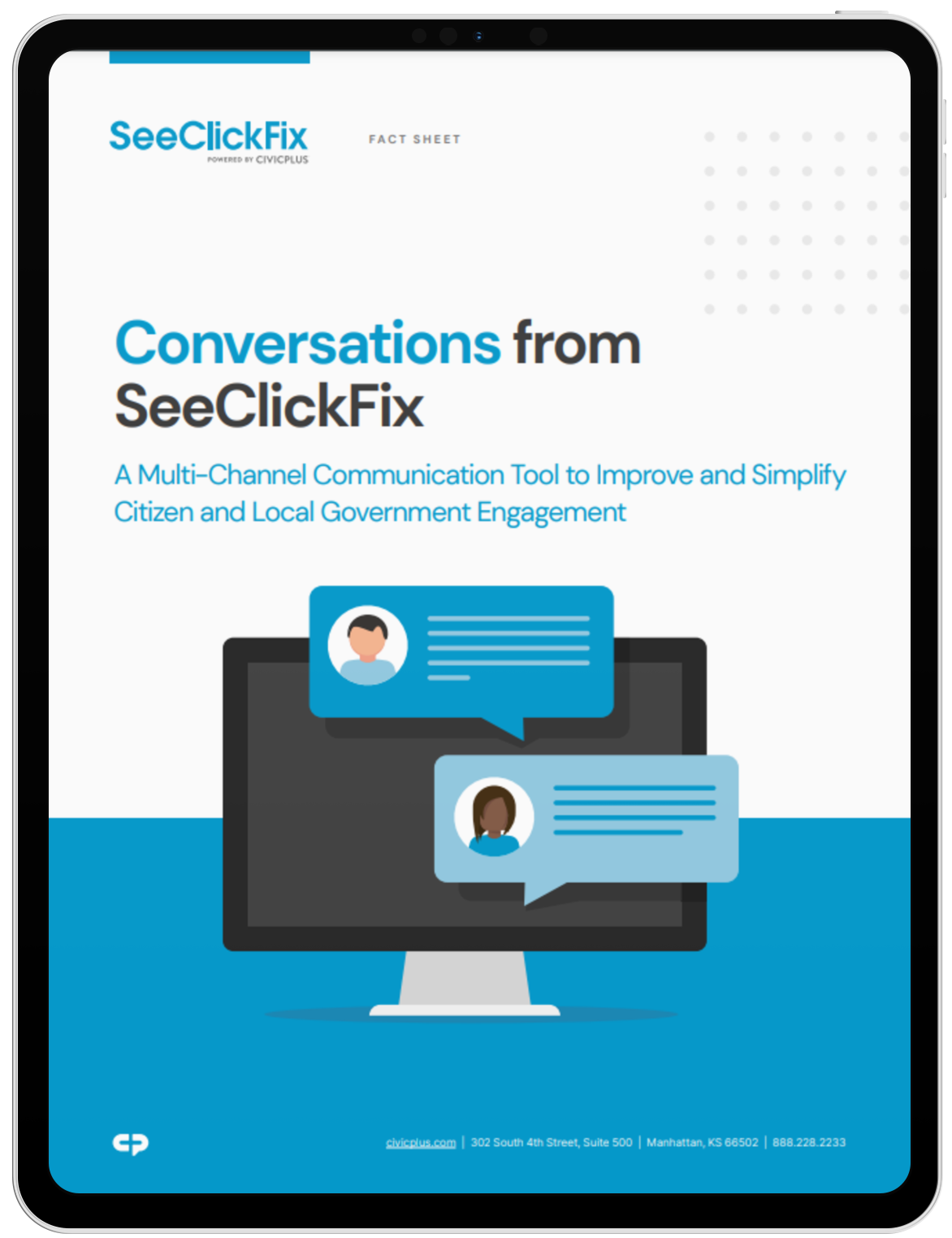 Conversations from SeeClickFix is our latest tool designed to eliminate communication barriers between citizens and their leaders and make it easier to provide the highest quality public service and support.
Conversations consolidates all citizen feedback, questions, and requests across multiple communication channels—including text message/SMS, email, phone, and digital media into a single interface. Personalize responses to each citizen, collaborate with your team to resolve issues, and get visibility into your citizens' needs and concerns.
With Conversations, you can say goodbye to hand-written reminders, multiple inboxes and devices, and missed messages.
Fill out the form to download product information and learn how Conversations can help you streamline your public services and open new lines of communication with your citizens.