# Civic Experience Platform
Integrate your Agenda and Meeting Management Solution with your Codification Process
A cutting-edge solution only available from CivicPlus®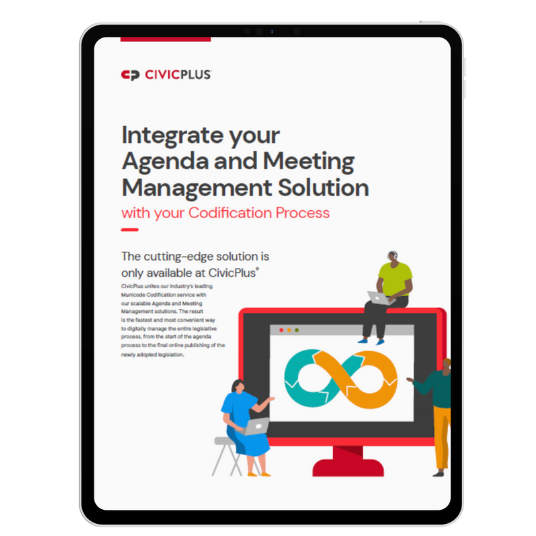 Take your legislative management capabilities to new heights by integrating one of our scalable Agenda and Meeting Management solutions with our Municode Codification and Online Code Hosting solutions. Then level up by integrating your CivicPlus Website with our Online Code Hosting solution.
No matter your legislative management needs, our integrable solutions scale to fit your workflows and budget.
Download our product fact sheet to learn more.