Checklist: 8 Reasons You Should Convert Your Printed Activity Catalog to Digital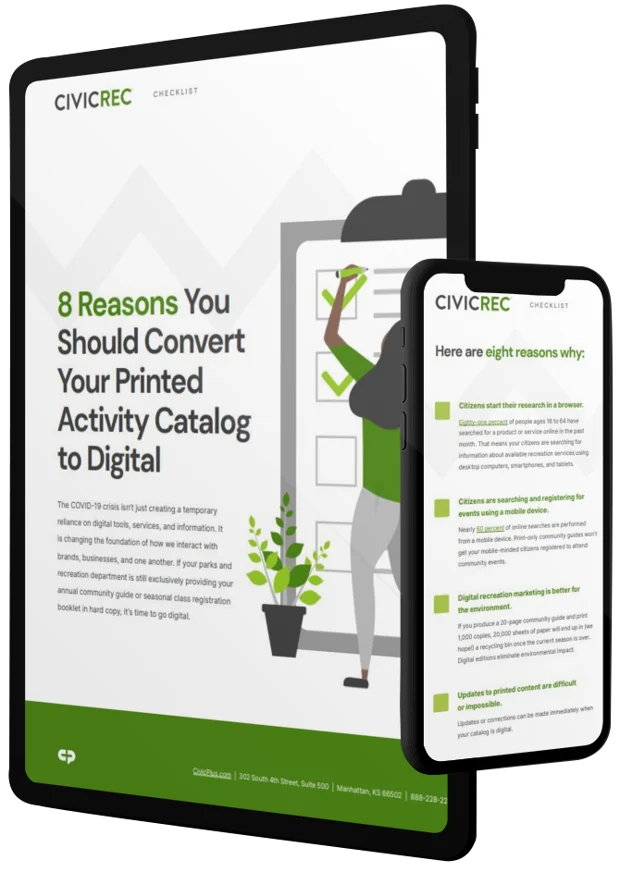 Right now, your citizens aren't able to walk into your recreation office to pick up the printed catalog for next season's activities, events, and classes. If we're honest, they'd prefer to access it on their smartphone, desktop, or tablet in the evening or on the weekend while in the comfort of their home.
The ways that citizens access municipal information is changing, and it's time for your activity catalog to change too.
Complete the form to download our interactive checklist that will teach you eight reasons why you need a digital recreation catalog
P.S.: When you're ready to go digital, we can help with that too.