Amplify and Optimize Every Communication
Using Your CivicPlus® Technology for Internal Communication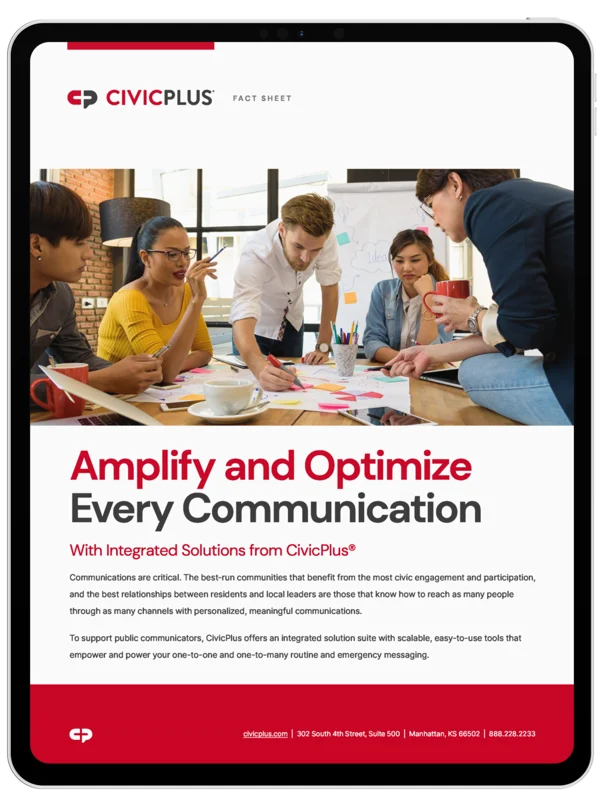 Our integrated solutions can help build targeted communication channels that will increase the effectiveness of internal communications. The CivicPlus solutions suite allows governments to communicate seamlessly and efficiently with engaged employees to save resources and build satisfaction.
This fact sheet shows how internal communications can be streamlined and optimized by utilizing multiple channels to deliver targeted messages instead of a one-size-fits-all approach.
To access this fact sheet, complete and submit the online form.