The Future of Resident Services is Here — and it's Automated
Imagine if you could automatically answer up to 80% of resident questions. Now, you can.
Download Now Get the Infographic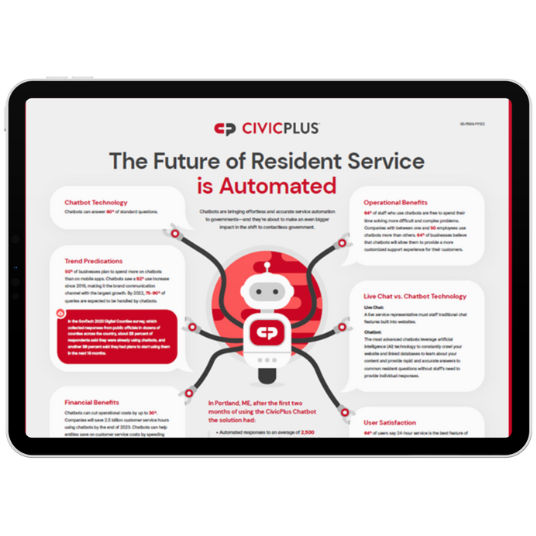 CivicPlus Chatbot* is designed to convincingly simulate the way a human would behave during a customer service interaction. Our advanced technology combines the power of site search and artificial intelligence (AI) to deliver exceptional customer experiences to residents using your CivicPlus local government website.
With help from our partner, Frase, we've developed an infographic that highlights the importance and benefits of providing CivicPlus' powerful chatbot for your community.
Download our infographic to learn more.
* CivicPlus Chatbot is powered by Frase.