# Citizen Relationship Management
What is a 311 CRM System?
And how to get Stakeholder Buy-in to Implement One
Download Now Get Your Infographic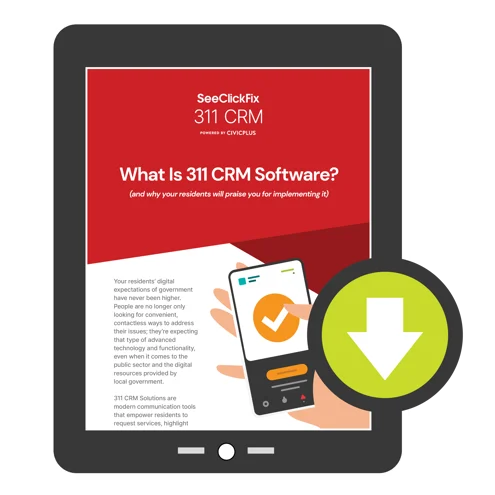 As governments shift operations and resident communication processes online, the next great challenge has become safeguarding resident requests from the infamous dark hole where they are inadvertently lost, and staff can't react and respond.
311 CRM systems aggregate resident service requests, inquiries, and sentiments from multiple channels into a single system where departments can collaborate automatically and create and assign work to field staff, all while allowing residents to follow the progress of their requests in real time. 
Fill out the form to access our informational piece to learn more about 311 CRM technology and how it can help you strengthen resident trust and appreciation in your community.