Looking for Extra Parks Funding?
Make Advocacy for Parks and Recreation a Regular Part of Your Strategic Planning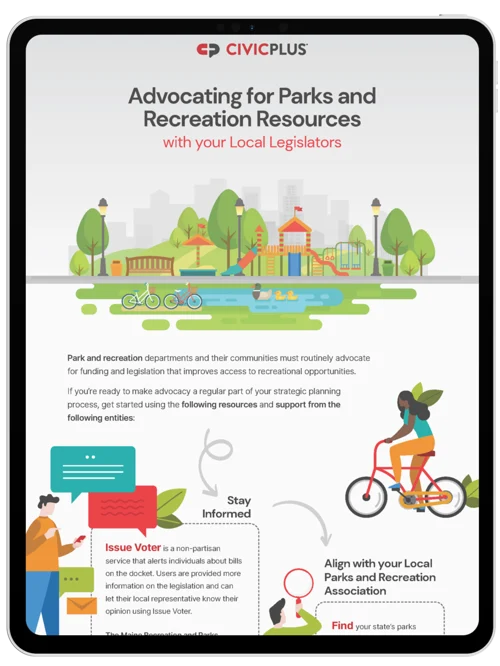 Parks and recreation departments rarely have extra budget to make all the improvements and enhancements they would like.
Administrators and staff members need to be ready to step up to the plate and advocate for funding and legislation that can help get recreation departments the resources they need to positively impact their community.
We've put together an informative resource to help you learn how to:
Stay informed and up-to-date on the latest legislation
Align with your local parks and recreation association to find support
Become a "Park Champion" utilizing an online toolkit
Complete the form above to download our resource and start advocating for your department today.