Did You Get the Alert?
Optimize Your CivicPlus® Mass Notification System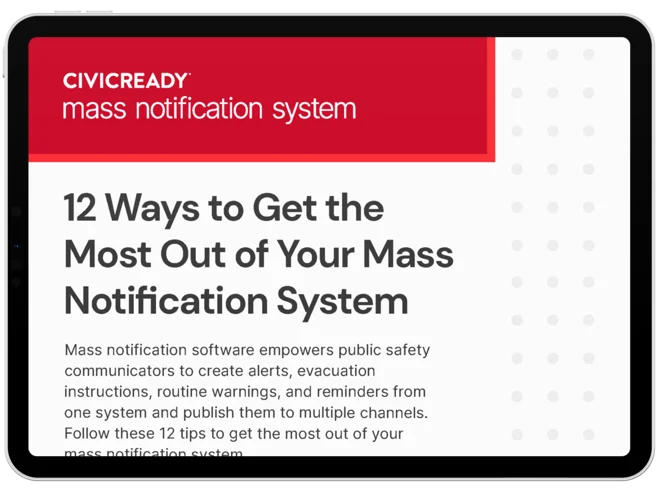 Not all mass notification systems are built the same. Are you choosing the most integrated and compatible solution on the market?
Every second in an emergency counts when it comes to saving lives. CivicPlus knows this and has poured countless hours of research and technological advancements into creating a mass notification system that stands the test of crises.
Download our infographic to learn 12 ways you can get the most out of your mass notification system and keep your community safe.