How Much Time Do You Have to Communicate During an Emergency?
Many types of emergencies can happen in your community. Do you know how much time you will need to communicate the danger to your residents? Are you prepared to communicate with them at a moment's notice?
Download Now How Much Time Infographic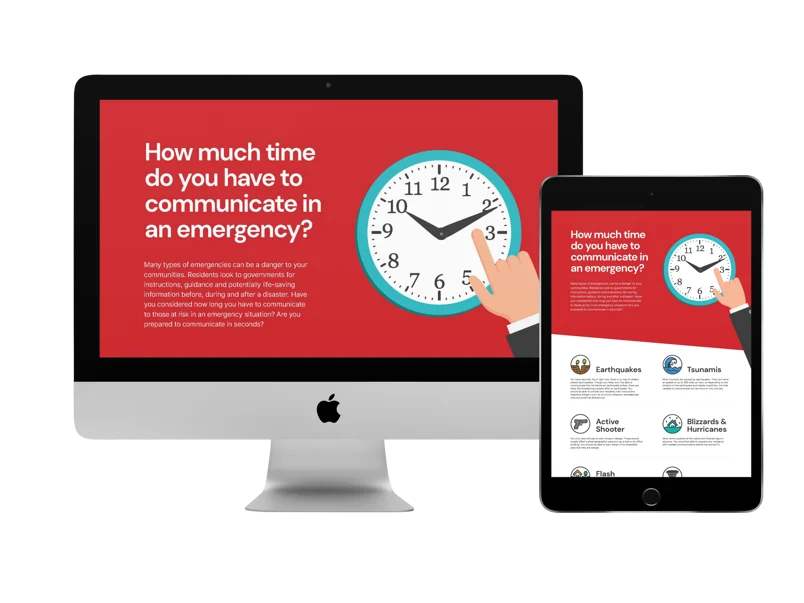 View our infographic "How Much Time Do You Have to Communicate?"
Between natural disasters and human-sourced violence, an emergency happening in your community could result in severe property damage or worse of all, loss of life.
Make sure you have a plan to communicate with your residents during an emergency. Familiarize yourself with eight all too common hazards and their average warning times to ensure you're prepared to act if the unexpected occurs.