What Could Be at Risk if Your Emergency Plan Is Reactive, Rather Than Proactive?
Proactive Means Prepared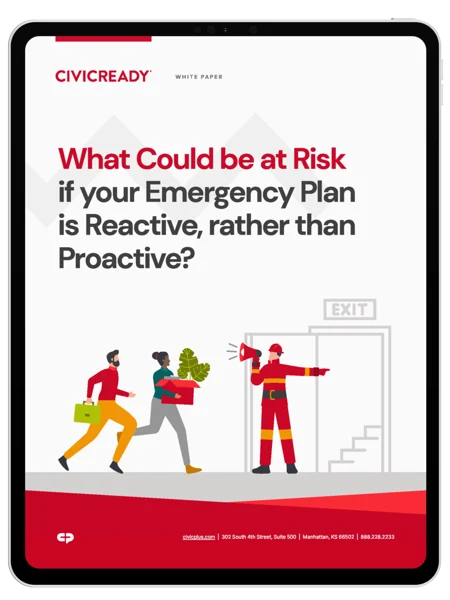 The difference between proactive and reactive is all in preparation. Each step you take to be prepared for any emergency scenario will directly affect and impact the lives of your residents when the unexpected happens. There will come a time when your residents rely on you and your communications team for quick and precise emergency response communications. It's not a matter of if but when.
Ensuring your approach to your emergency plan is proactive will ensure you are as prepared for everything from familiar inclement weather emergencies to the most unforeseen scenarios.
Download our white paper to learn more