Gustavus, Alaska, Redesigns its Municipal Website with CivicPlus®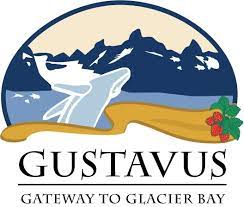 Challenge:
An outdated website that was difficult to navigate
Solution:
Implement a modern, mobile responsive CivicPlus Municipal Website
Result:
Increased resident and staff satisfaction with a modern, branded design
When looking to redesign its website, Gustavus, Alaska, had one goal in mind: provide enough useful and engaging content for residents without overwhelming them. Before partnering with CivicPlus­  (formerly Municode), the staff understood the importance of giving their community a modern website with resident self-service functionality. Gustavus' previous website felt cluttered with significant content homepage content, making it difficult to navigate, which left residents in an endless loop of scrolling and clicking to find what they needed. Visually, the site was outdated.
CivicPlus acquired Municode in 2021. Today, Municode's Drupal-based website content management system (CMS) is part of the CivicPlus Civic Experience Platform.
Though it featured a gorgeous Alaskan mountain panoramic, the rest of the City's website lacked color and felt bland. On the backend, staff felt updating the website was confusing. The City's leaders wanted to make the website more user-friendly for all users. They also wanted to include an email notification feature to better reach and engage its residents.
Since the City already had partnered with CivicPlus (then Municode) for its Codification services and Online Code Hosting, the City turned to its technology partner for a new municipal website.
The City's new website now utilizes a non-scrolling layout with a simple mega menu and two hot links for announcements and upcoming meetings. Such functionality makes the homepage uncluttered and allows for user appreciation of the prominent design. All the photos featured on the website were taken by a local photographer, showcasing Gustavus' natural beauty.
With a user-friendly content management system (CMS), keeping the website's content current has never been easier. If staff still needs assistance, they can access a dashboard with tutorials or CivicPlus' award-winning Technical Support Team. One of the features the City is most excited about is the email subscriptions, allowing residents to receive pertinent updates directly into their inboxes.
Gustavus, Alaska, now has a modern and stunning website that serves its community in big ways for a small town.
Ready to Connect?
Stay up to date with the latest tips and news for local governments.