Downloadable Checklist: Avoid These 9 Common Mistakes
When Live Streaming Your Public Meetings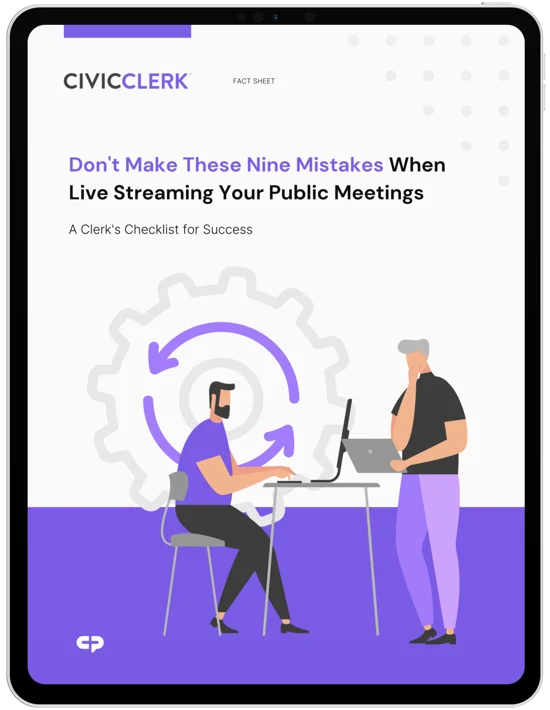 You  have always been responsible for ensuring your public meetings run smoothly and follow all applicable laws. Now, you're being tasked with adding video production management capabilities to your coordination to-do list.
To help you feel confident that your meetings will remain informative and engaging, even in the virtual setting, we've compiled nine common mistakes that—if not checked—can derail a virtual meeting's ability to be engaging and dynamic.
Our checklist covers best practices related to:
Bandwidth
Lighting
Audio
Camera Angles
Accessibility
Mobility
Fill out the form on the right to start your download.