Prepare for Emergencies With a Mass Notification System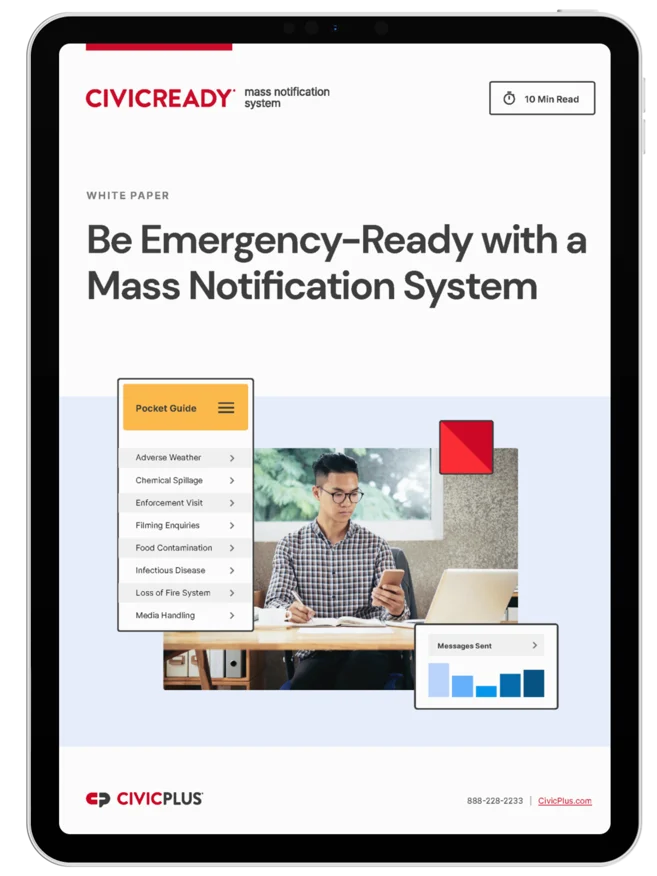 You can't predict emergencies, but you can plan ahead for quick communications to residents and visitors.
When disaster strikes, a mass notification system can help you deliver crucial, life-saving information to residents and visitors. Severe weather, wildfires, and missing persons can cause anxiety in communities, and timely warnings and instructions can reduce panic and promote constructive action.
Learn how CivicPlus customers have used the Mass Notification System to prepare residents and even save lives in emergency situations. Download our white paper to read their stories.