5 Successful Social Media Strategies for Education
Two successful social media managers in education shared their best advice on how to get the most out of your school's social media.
Schools and school districts around the U.S. use social media to share emergency announcements, upcoming events, stories, and more with their followers. It's a valuable tool to keep students, parents, and community members informed. So how can schools maximize the impact of their social media presence? We asked two school social media experts to share their best tips and tricks for streamlining processes and creating great content.
Sabrina Thomas is the Supervisor of Technology Services for Clay County District Schools in Florida. Kevin Fenlon is the Media Technology Instructor, social media and PR advisor, and motivational soccer coach at High Point Regional High School in Sussex, NJ. Here's what they had to say:
1. Use the right channel to reach the right audience.
Everyone has their preferred social media channels — some we check daily, and others we hardly sign in to. The same is true for your audience, and it's important to know which channel is best to reach them.
You likely have three groups you're trying to reach in the education sector: students, parents, and community members. In Thomas's district, she "see[s] more high school students on Twitter," so student-centric content goes there. Instagram is a mix of students and moms in her district, but Facebook is their widest audience. "Facebook tends to be our general overall channel — not that many students use it, but the majority of parents and other, more global stakeholders," she says.
"Who is your message for?" Thomas asked. Once you know that, you can see what channel that audience is using through engagement metrics and comments and post there. For Thomas, parents make up their school district's main audience.
"Our focus is mainly on parents. How many times have you had your kid come home, and you ask what they did today, and they say nothing? This gives a window so you can see the things your kids are doing. It offers a conversation starter for parents to talk to their kids about school and open up more."
2. Ask your students.
Students can be excellent resources for content, both as advisors and creators. While much of your content may be geared toward parents and community members, students also view your pages for information and connection. And they often have their fingers on the pulse of content trends that may help you increase engagement.
Fenlon said asking students what they'd like to see posted is part of their school's strategy.
"Students have input on topics they want to hear about, like school trivia, senior stories, or athlete of the month."
Fenlon explained that their school has taken student engagement a step further, getting their students to create social media content. At High Point Regional High School, students can take a course through the National Federation of State High School Associations to get a certification in social media and become what the school calls "student ambassadors" online. High Point provides students with the tools and resources to represent the school, and the students reward their trust with engaging content with a unique perspective.
"We let students tell the story," Fenlon says.
3. Use graphic design tools to enhance your content.
Don't have an in-house designer? Most schools don't. The good news is that there are many different tools available to help you create and post social media content. Most have free or very low-cost versions. So you don't have to be a graphic designer to make something great.
Canva and Adobe Spark (now Creative Cloud Express) can help you step up your design game. They're both free and easy to use. Canva lets you start from scratch, upload your images, or choose from hundreds of templates to create Instagram and Facebook posts. Adobe Spark is free for K12 Education districts and schools. It includes simplified versions of some Adobe programs to help you create graphics and edit images and videos.
There are also tools specifically designed with schools in mind. Fenlon leverages Gipper's hundreds of education-specific templates to create branded content, especially for athletics at his school. For Thomas, Smore enables her to build newsletters quickly and email announcements, which has been especially important during the pandemic.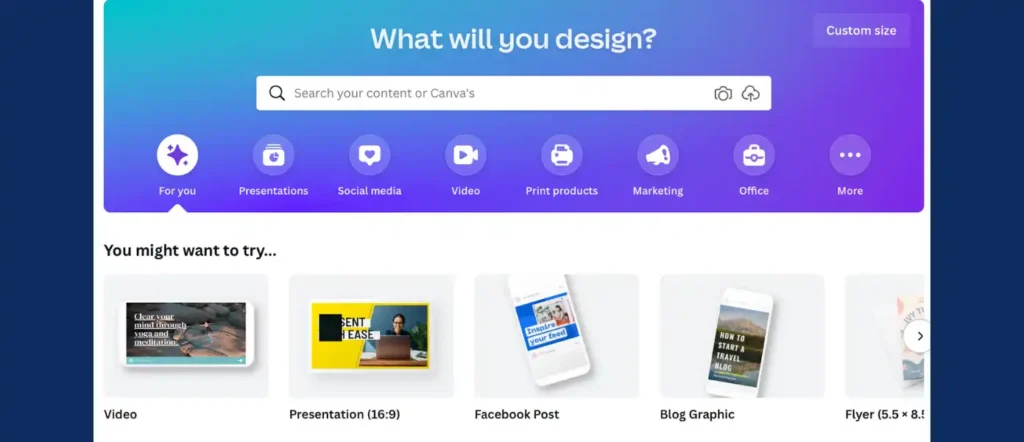 4. Use a scheduler to ensure your posts go out exactly when you want them to.
Now that you've created beautiful graphics to go out across your school's different channels for the week, it's time to consider how they are getting out. Do you arrange your whole day around when these posts need to be published? Not if you use a social media management platform to schedule them. And while there are many of them on the market – Hootsuite and Buffer were two mentioned by Thomas and Fenlon– they all do roughly the same thing. They allow you to upload all of your content into their platform and predetermine when and where you want that content posted. Then the tool will automatically publish that content to your pages at the scheduled date and time selected.
These tools can be huge time-savers and make social media management a lot more convenient. They give you one place to input content for all your main social media accounts and pages, which is extremely important when posting the same content across your accounts. And it helps pre-schedule content, so you don't have to worry about logging on over weekends or holidays.
Many of these platforms offer free or very low-cost membership plans. Hootsuite, Buffer, Sprout Social, TweetDeck (for Twitter — now X — only), and Later are just a few of the options that can save you time and hassle.
5. Archive your social media.
For most public schools, archiving your social media presence — pages, posts, comments, and more — is a matter of compliance with state records laws. In the event of a records request or eDiscovery, you'll need to be able to produce the social media content in question, even if deleted, hidden, or edited. Attempting to do this manually through the collection of screenshots is almost impossible and would certainly be someone's full-time job. The best way to ensure compliance is to use a social media archiving solution.
The CivicPlus® Social Media Archiving solution provides a digital archiving tool that helps school districts remain compliant and mitigate risk online. Comments, posts, pictures, and videos are automatically saved in our SSAE 16-certified cloud data center. Set up is easy, usually taking less than five minutes to become compliant, and your records are saved in near-real-time. This means we capture and save social media comments even if they are deleted in the future. In addition, with the Advanced Search, you can find the content you're looking for quickly and export it in a variety of formats.
Interested in the full suite of technology and the benefits CivicPlus can offer your school? Download our solution brochure or take a self-guided demo of one of our modern solutions.
CivicPlus' Compliance Solutions
Archiving is only one step in streamlining your records management compliance. To make responding to records requests even easier, check out our request management solution, NextRequest, a leading provider of automation and workflow technology that simplifies how government agencies manage and reduce the risk associated with public records requests.
We also know that compliance goes beyond recordkeeping. We offer a suite of Web Accessibility solutions to support your web governance, optimization, and accessibility compliance needs.