Boise State University Excels in Website Management and Accessibility with Monsido
Keys to Project: :
Automated web governance
University:
Boise State University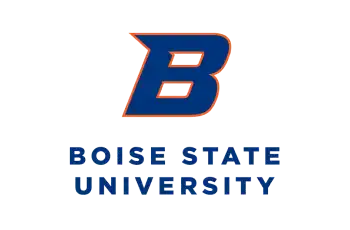 Challenge:
Managing content for a robust website and ensuring information remains ADA compliant ADA.
Solution:
Monsido powered by CivicPlus®.
Result:
The University can now quickly and efficiently create and run web governance policies.
Boise State University (BSU) has a relatively large website, totaling around 550 websites, 50,000 plus pages, and 11,000 documents. For the two full-time web accessibility employees and three part-time student workers, it was simply too much to manage manually.
"Our previous website management software was essentially unusable. Months would go by where the system could not diagnose problems. The inability to access data became a huge obstacle."
Shad Jessen
BSU Director of Communications in the University Web Strategy Office of Information Technology
BSU prides itself on being research-driven, inclusive, and accessible. Not being able to fix broken links or identify potential ADA liability issues left the school paying for a defunct web management tool and open to possible legal headaches. Ultimately, the previous vendor was replaced due to a medley of problems that were severe enough to render the system unnavigable completely.
The Solution
BSU needed a solution that would help them identify which documents were unreachable, provide an inventory of all content, and report on broken links and misspellings. After much research, BSU implemented Monsido to replace its previous website management software and help its editors maintain consistency, accuracy, and accessibility across its expansive content.
Why Monsido?
Monsido allows the BSU content team to optimize its expansive content continuously. Utilizing the Website Optimization solution gives the school tools that identify broken links, misspellings, outdated content, accessibility compliance issues, and other web governance optimization functionality. BSU's team can maintain a trustworthy and accurate website that addresses the needs of faculty, students, and the community.
BSU can now quickly and efficiently create and run policies.
"The policies are simple to create and make my workdays much more productive because of the sheer speed at which Monsido allows us to filter our website during searches."
Shad Jessen
BSU Director of Communications in the University Web Strategy Office of Information Technology
Critical Challenges Monsido Solved for BSU
Fully catalog robust website content
Diligent scan of all web accessibility and web governance checks
Quality assurance tool reports on broken links and misspellings for manual correction
Built-in color contrast tool enables compliance with WCAG standards when evaluating old and new content
Documents from the Public Health Office and other outdated content can be quickly identified and replaced
The statistics module helps the content team find specific data or show unpopular web pages
Inventory tools enable relevant page consolidation
Broadly identify internal vs. external PDFs on the website
Ready to Connect?
Stay up to date with the latest tips and news for local governments.