Ready-to-Use Forms for Economic Development Services
Download Product Information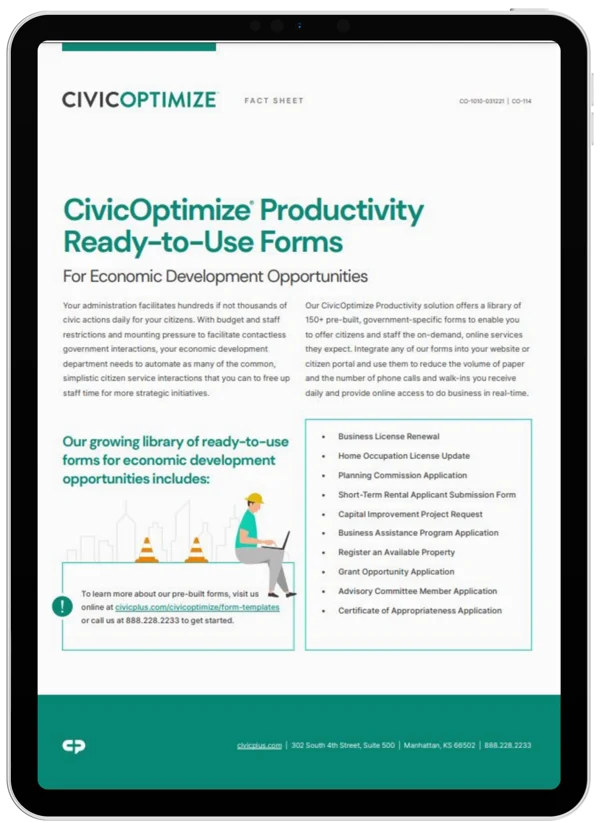 Make it easier for citizens and businesses to work with your administration, and you'll all be rewarded with economic opportunities and a healthy, thriving community. By automating many of the common inquiries and requests related to economic development services you receive, you can expedite progress and free-up staff time for more strategic planning.
Our CivicOptimize® Productivity solution offers a growing library of 150+ pre-built, government-specific forms to enable you to offer citizens and staff the on-demand, online services they expect.
Fill out the form to download a list of some of our most popular ready-to-use forms for economic development services.