Reach Your Residents With a Powerful Mass Notification System
CivicPlus® helps local governments simplify the communication process when mass messaging is required for emergency or routine notifications.
Can You Quickly and Confidently Reach Community Members in an Emergency?
Is sending targeted communications to your community a challenge?
Does your current alert notification software lack integration capabilities?
Do your residents have the ability to sign up for the routine notifications they are most interested in receiving?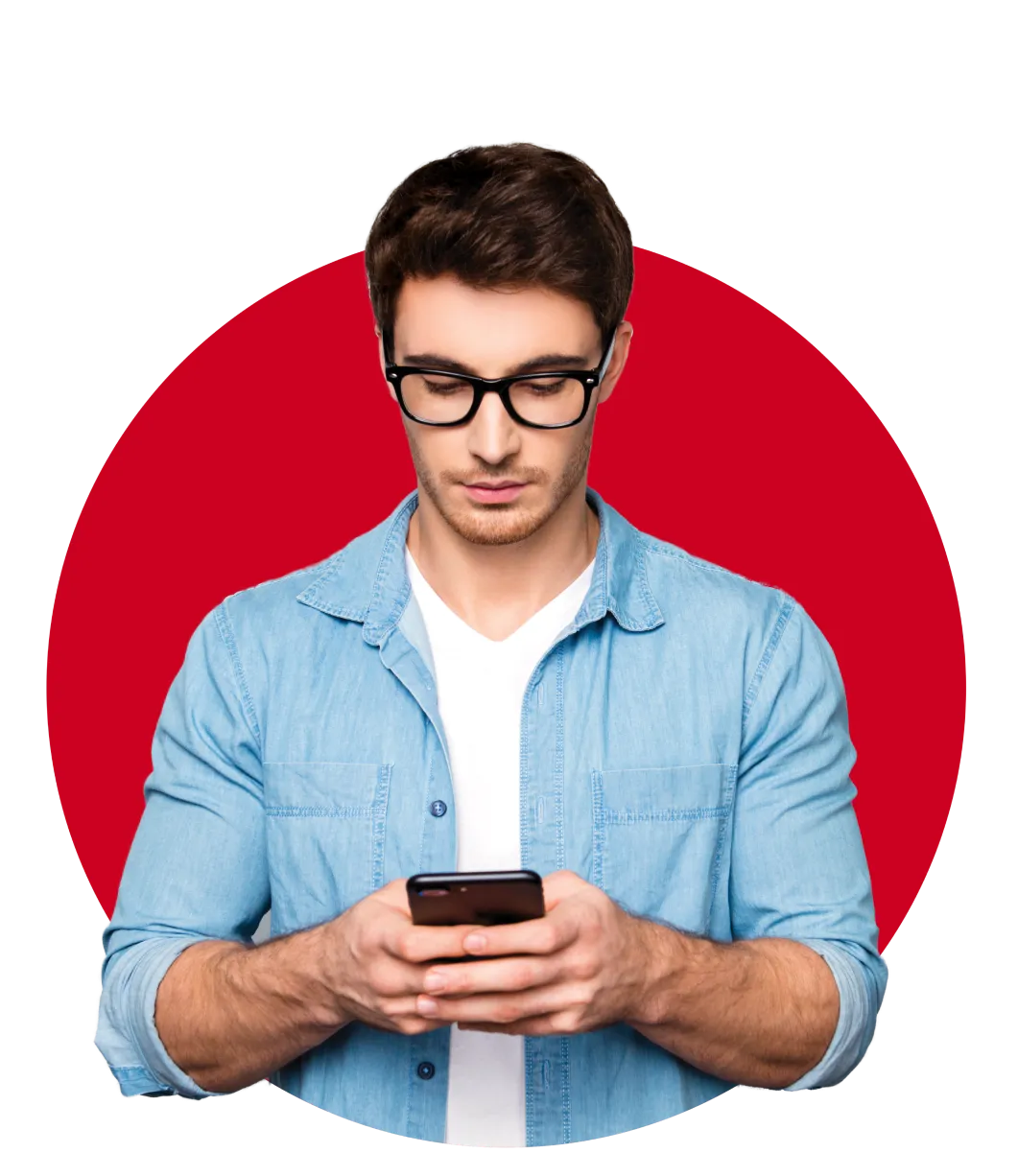 Are you worried that you won't be able to notify residents and staff when a disaster strikes?
Can you send alerts and notifications to your residents that they can receive in their preferred language?
CivicPlus' Mass Notification system integrates with your government technology stack for a fast and stress-free process to create, test, and deploy emergency or routine alerts to multiple channels.
Tour all our government technology solutions
Streamline Mass Communications with Your Community
Proactively Establish a Plan for Emergencies

Leverage easy-to-use templates to prepare actionable guidelines for successful emergency communications.

Omnichannel Reach for Max Impact

Communicate with your community anywhere, anytime, through as many channels as possible.

Keep Your Residents Safe and Informed

Grow your notification subscription list and deliver crucial information to all members of your community.
Communicate to your residents using our CivicPlus Mass Notification System
Residents can select what they want to be notified about and on which devices.
Learn how to communicate to those most likely impacted by an emergency or event.
12,500+

Local Governments Inspire Our Solutions

We offer scalable solutions that fit the needs of all communities, no matter their size or budget.
Earn Resident Trust as a Reliable Source of Information
As a public safety communicator, you need an easy-to-use, cloud-based, reliable mass notification solution to keep residents, staff, and visitors safe and informed.
More than 60,000 text notifications can be sent per minute in an emergency
Automatic translation to over 60 languages
Trusted by local governments ranging in population size from 1,000 to 2,000,000
Top Resources for Public Safety Communicators
Frequently Asked Questions
Has CivicReady been rebranded as the CivicPlus Mass Notification system?
Yes, CivicReady is now the CivicPlus Mass Notification system. You will begin seeing this change in our marketing and customer communications and within the software.
What is a mass notification system?
A mass notification system is a communication tool that enables entities, including local governments, to send important messages simultaneously to a large number of people. Mass notification tools use various channels such as SMS, email, voice calls, mobile apps, and social media to quickly and efficiently disseminate critical information, including emergency alerts, public safety announcements, community updates, and other time-sensitive communications.
How do emergency mass notification systems work?
Emergency mass notification systems are designed to deliver urgent messages to individuals or groups during crisis situations. Here's how they typically work:
Message creation: Authorized officials compose the message or use a template available within the emergency alert software.
Targeting and segmentation: The system allows the sender to select specific recipients or groups that need to receive the message, such as residents in a particular area or individuals subscribed to certain categories.
Message delivery: The emergency notification software uses multiple communication channels, including SMS, email, voice calls, and mobile apps, to send the message to the intended recipients simultaneously.
Confirmation and tracking: The mass notification software might offer delivery confirmation, allowing the sender to track the status of message delivery and ensure recipients receive the notification.
Response and feedback: Recipients may be able to respond to the message, providing feedback or acknowledging receipt, depending on the capabilities or integrations of the emergency communication system.
When is a mass notification system required?
A mass notification system is typically the best communication tool in situations where efficient and timely communication is essential. Top scenarios include:
Emergency situations: Natural disasters like hurricanes, earthquakes, or severe weather events.
Public safety threats: Active shooter situations or acts of terrorism.
Health emergencies: Disease outbreaks or pandemics.
Community updates: Non-emergency communications such as sharing community news, road closures, utility service disruptions, and even event reminders.
Stop Fearing the Consequences of Ineffective Communications