# Website Design & Communication
eBook: Five Non-Negotiable Features for Your Government Website
What You Need to Create Positive Resident Experiences and Save Staff Time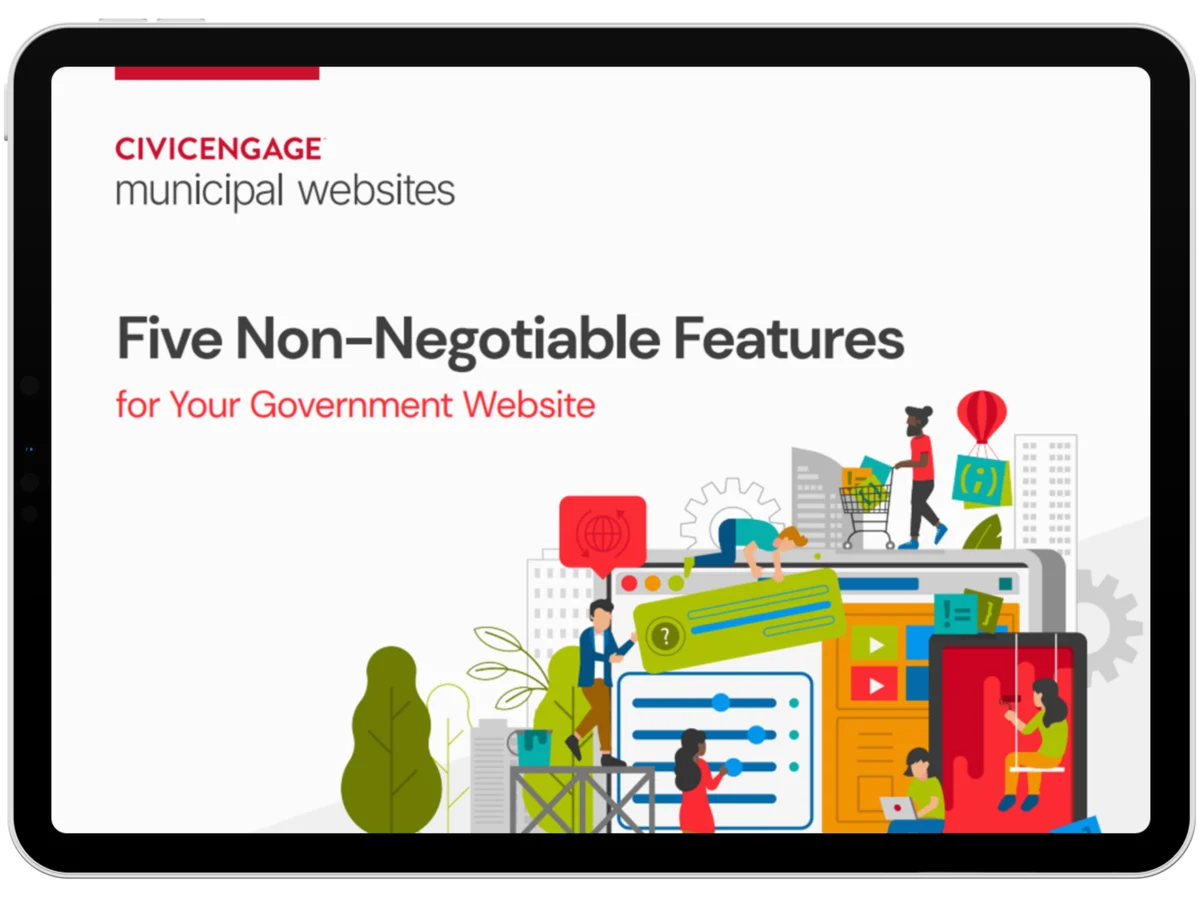 With tens of thousands of page views daily, your website is the most popular virtual (or physical) place in your community. Make every digital interaction one that effectively serves residents and eliminates manual work from busy staff. 
With over 20 years of experience developing and designing government websites, we've seen functionality and design trends come and go. As we look at the features rapidly growing in popularity and what our customers' website data tells us is most valuable, we've identified five features as must-haves for any current or redesigned website. 
Complete the form to immediately access our eBook.