# Website Design & Communication
eBook: A Government Administrator's Ultimate Guide to a Successful Website Redesign
Consider these best practices for your website redesign.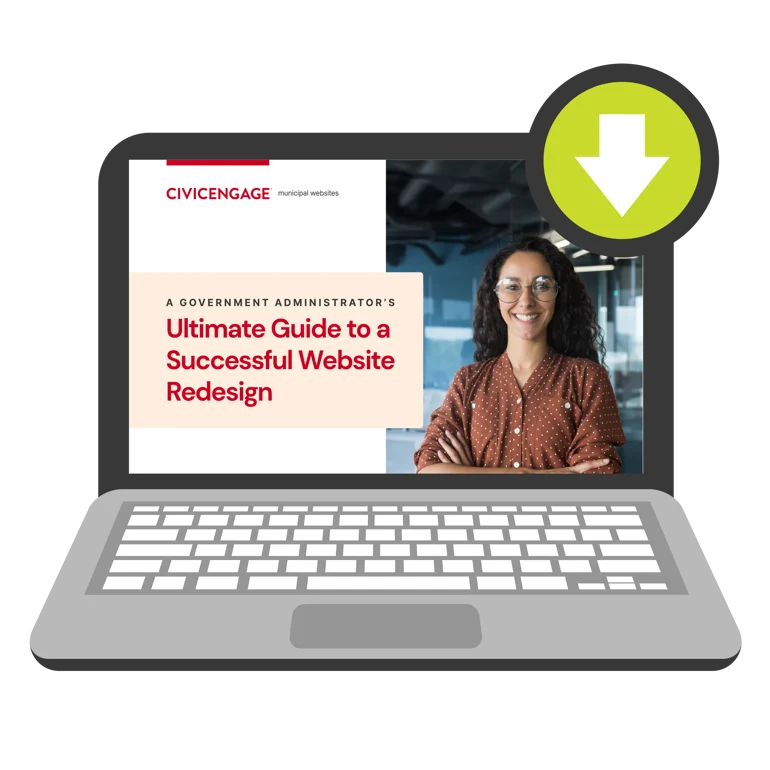 While information technology and its nuances can seem overwhelming, it is a necessary component of how government functions. To help empower you and your staff to help build better resident interactions and help them serve themselves, we've created The Non-Technical Municipal Administrator's Guide to Creating and Maintaining an Engaging Digital Experience.
This in-depth eBook series addresses technical concepts related to digital engagement and breaks them down in a way that non-technical users can comprehend and apply to their community.
Fill out the form to access our eBook collection and check back regularly to see which new chapters we've published.