Website Redesign Checklist
Download Our Five Phases of Website Redesign Success Checklist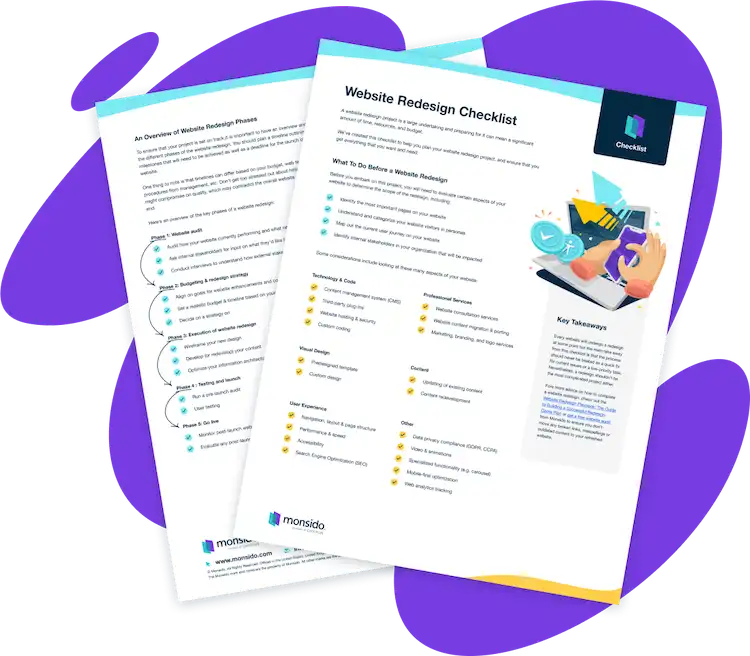 A website redesign is a huge undertaking that every website will undergo sooner or later. Our website redesign checklist has been created to ensure that you have everything you need to properly plan and execute your own website redesign.
The checklist provides clear and simple guidance that covers:
What to do before a website redesign, with step-by-step instructions.
How to identify the key website areas that will be impacted by your redesign.
How to evaluate and understand the scope of your website redesign.
The five phases of website redesign success.