Best Practices for Transitioning to a New Agenda and Meeting Management Software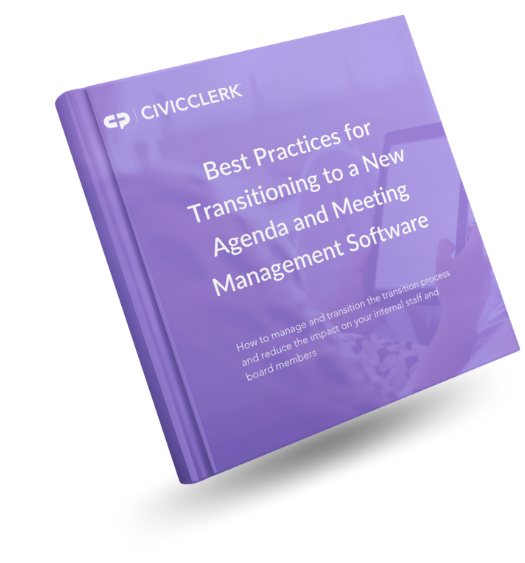 Even for those who don't like change, there's good news.
When it comes to the agenda and meeting management software you rely on today to create and distribute agendas, meeting minutes, and manage documents and video files, you don't have to be so afraid of the transition that you continue to use software that is no longer meeting the needs of your local government.
Our experts in municipal meeting management have weighed in on the best practices for planning and executing a transition to a new agenda and meeting management software so you can lead an efficient, outcomes-driven implementation.